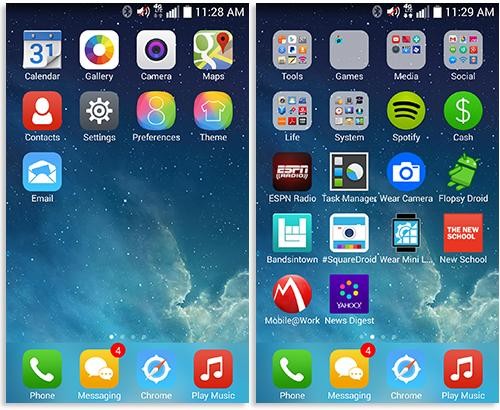 Apple announced iOS8 earlier this summer. It wasn't the biggest iOS update ever, but it introduced a number of popular features – like the ability to add widgets to your notifications tray and revamped app icons.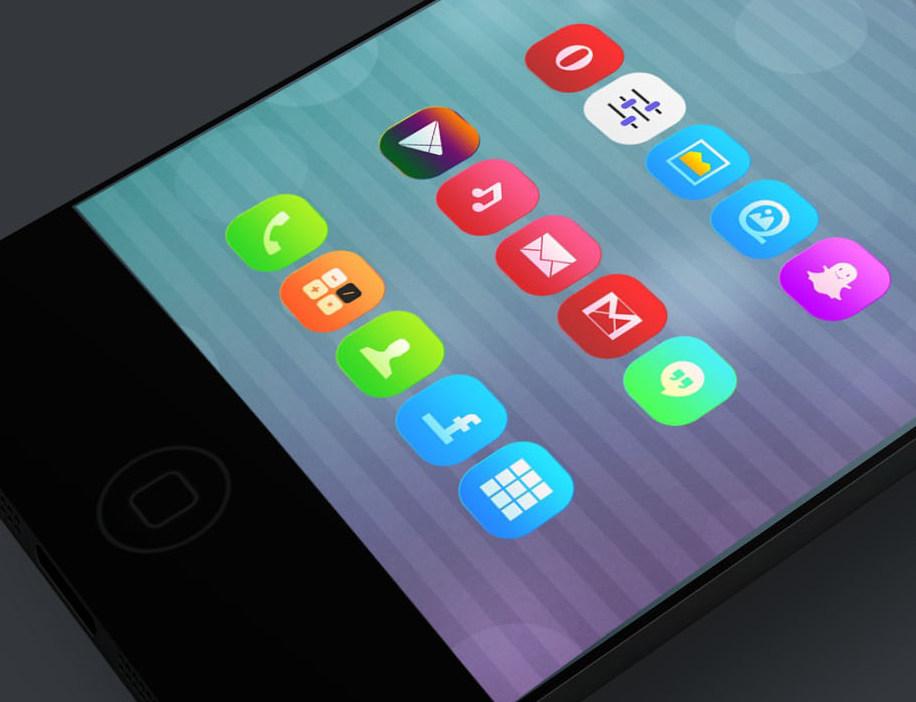 Apple users won't get iOS8 until the iPhone 6 is available, but Android users can now enjoy access to iOS8 thanks to a new iOS8 Launcher app.
That app is an "easy-to-use, no-frills, lightweight launcher" which comes preloaded with iOS8-style wallpapers, icons, and launcher animations.
It's an improvement to the stock Android experience and is surprisingly smooth for a third-party skin.
The skin aims to unclutter your home screen while smoothing out transition effects. Users can also customize their transition effects using tools like Rotate, Bulldoze, Windmill, Cube, Scale, Flip, and Fade.
Better yet, the developers plan to continue adding to the app in weekly updates.
You can download the new iOS8 app for free from here: https://play.google.com/store/apps/details?id=com.one.appx.launcher
I recommend you download that app as soon as possible – these apps tend to disappear from the Play Store quickly because Apple likes to sue anybody that even thinks about their intellectual property in the wrong way.
After installing it, you'll enjoy an iPhone-esque experience that combines that smooth functionality and customizability of Android with the eye-pleasing aesthetics of iOS.