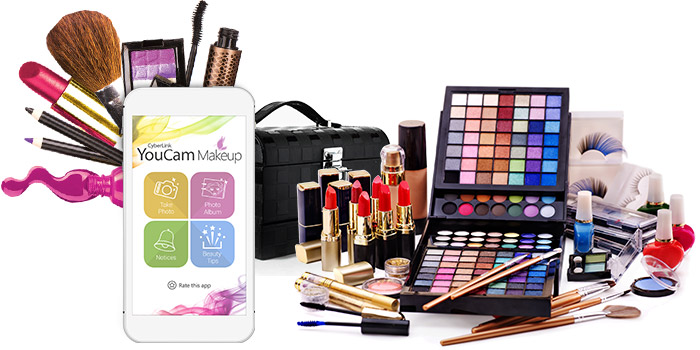 As much as we love buying it, we do not feel like applying it all the time. Makeup does enhance one's looks but it usually ends up being a long and tedious process thanks to a range of various products for every square inch of the face, some of which does not even make much of a difference visually. Yet we buy all of it because of all the attractive marketing techniques around us and let it rot away in our drawers.
Let us be honest, money spent on too much of fancy makeup is money wasted. Yes, we do have our staples but that does not go beyond some moisturizer, a lip color and some eye liner. Unless we are a supermodel with a lot of paparazzi involved in our lives, most of our makeup is just there so that we may choose to reject applying it while having the satisfaction of owning it.
We need to be honest about one more thing – all of us have felt frustrated because Beyonce's morning selfie is flawless and even our 'up and about' selfies are miles away from what she looks like when she has just woken up. The solution to 'why am I not Beyonce?' syndrome is YOUCAM MAKEUP application. This is the perfect app for when we feel lazy to apply makeup or when we start hating celebrities just because they are good looking.
YOUCAM MAKEUP lets us create our own makeup styles and portraits. The smart facial detection senses facial features and shapes with greater accuracy than any other app, making cosmetic style overlays on portraits true-to-life. It includes an array of cosmetic tools to enhance eyes, skin, lips and teeth. We can mix and match hundreds of lipsticks, eye shadows, mascara, or foundation color combinations to try out the perfect makeup color and style that matches our unique taste.
Not just that, it has a number of other features:
–    Easily adjust or change skin tone, to give a perfect effortless tan.
–    Add blush & remove shine to reveal a pristine face, even without any makeup.
–    Skin smoother restores the flawless skin we were born with.
–    Skin toner revives tired and discolored skin.
–    Blemish removal fades annoying imperfections.
–    Enhance nose contours for the perfect nose.
–    Give the face more beautiful and slimming contours.
–    Make the eyes brighter, with smart tools that conceal under eye circles, remove red eye    and even enlarge the eyes.
–     Easily apply hundreds of eye shadow styles and colors for the desired look.
–     Give eyes a dramatic appeal with a range of eyeliner styles.
–     Instantly add volume and length to the lashes with the mascara tool.
–     Choose from glossy to matte lipstick for the style best-suited for us.
–     Make teeth gleam like never before with magic teeth whitener.
–     Auto beautification by integrating with YOUCAM PERFECT, the fastest growing selfie app, complements our makeover to create the ultimate beauty selfie.
–     Real-time skin beautifier enhances facial features even before we start to apply makeup.
–     We can apply 14 real-time stylish effects and preview before we snap the photo.
–     We can stay in touch with the latest makeup, beauty, nail and hairstyle tips & tricks.
–     Tutorials from makeup artists and experts around the world.
YOUCAM MAKEUP is the perfect app to make our virtual lives more glamorous; after all, not all of us can afford a stylist.