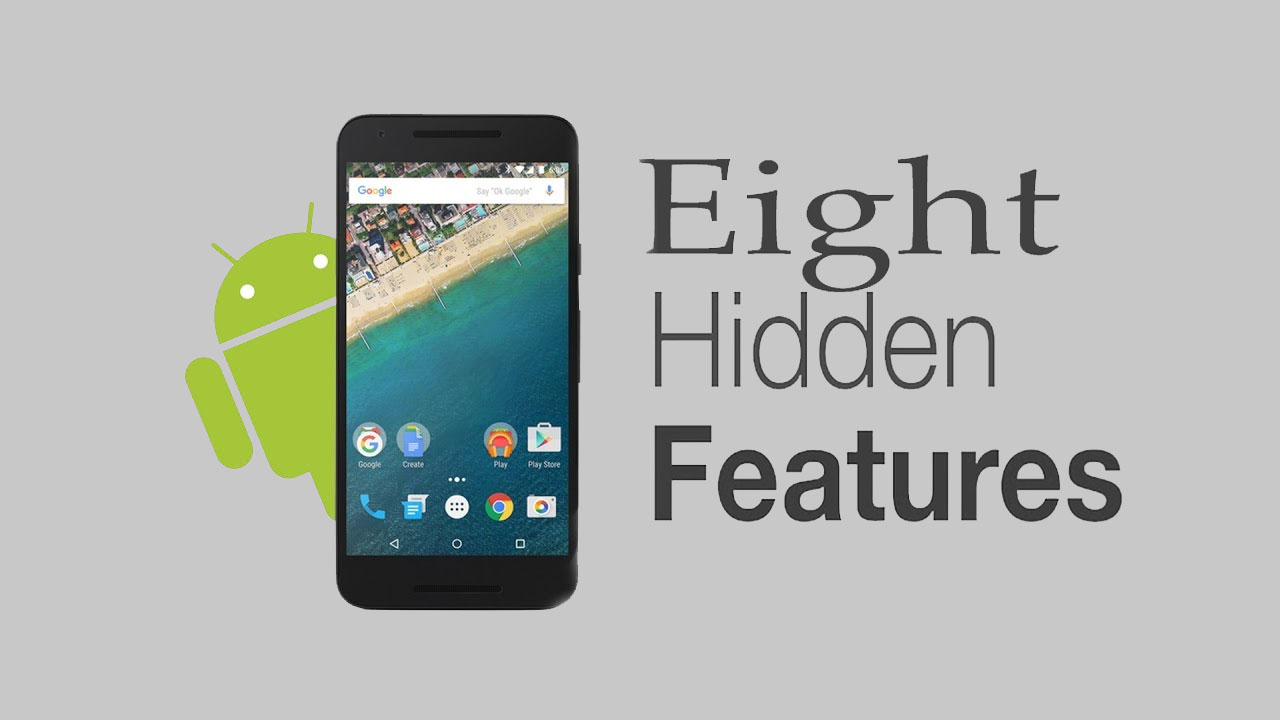 Google is fond of placing a lot of hidden features in its products. For instance, the Google Search has a lot of neat tricks available when you search for a certain keyword. For instance, If you search the movies Avengers: End Game or Wizard of Oz on Google Search, a certain object will appear which you can click and create crazy things on your display. Try it if you're that curious. That's just two of many hidden Google Search features, and just like those, the company has done the same to Android.
So, if you're curious what these cool, unannounced Android features are, here are some:
Quick settings shortcuts
These quick settings icon at the top of the phone, when you pull down the notification shade — are more than just toggles. Tap and hold certain icons and you will be taken to their dedicated page in the settings. This is a swift way to access a setting when you want to do more than just switch it on or off.
Copy text in Recent Apps menu
When viewing apps with text in the Recent Apps menu, you can highlight and copy text without opening the app itself. It's a small addition, but one that could be a frequent time saver time when copying or sharing content. This feature is only available on Android Pie.
Shortcuts for your app shortcuts
Tap and hold an app icon on a device running Android Nougat or later and, if the app supports it, various shortcuts will appear in a bubble. This feature allows users to teleport to specific parts of the app instead of tapping through to them. You can also tap and hold the app shortcuts to turn any one of those into a shortcut button.
Quickly swap between your two most recent apps
Double tapping the recent apps button will return you to your previous app, meaning you can quickly switch between your two most recent apps without opening the dedicated menu. It's a great time-saver, even if the animated transition can be a little janky.
Sound Search
Android phones come with a widget named "Sound Search" which acts as a shortcut to the Google Assistant's "what's this song?" feature. This allows your smartphone to listen out for music — whether it's coming from a TV, radio, or something else — to find out what song is playing.
Set up a lock screen message
You can put your email address as your lock screen message, in case you lose your device. That way, if someone finds it, all they need to do is shoot you an email to arrange its return. The lock screen message setting is in the "Home screen and wallpaper" menu on my handset, but you may find it in the security options on yours.
Hide lock screen notification content
In your phone's "notifications" settings menu, "lock screen and security", or similar, you'll find an option to disable these notifications altogether, but there's also a way to get the best of both worlds. The "show but hide contents" option will allow the notification while keeping its contents private until the phone has been unlocked.
Keep your alarm on while your phone is off
If you want to save battery while you sleep, you can safely turn off your phone without affecting your morning alarm. Just set your alarm as you normally would, switch off your phone, and it will switch on a minute or so before the alarm goes off ready to wake you up. Some handsets even remind you that your phone will wake when the alarm starts. The snooze button will be there too.
That's it for your Android secrets. Try them all now and see how convenient they can be.