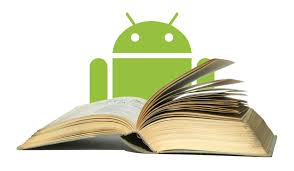 Before you get into the interesting and rewarding process of rooting, it is essential you know about the various terms used. That is because you would have to do some amount of reading on forums and from other sources on the internet that would use these terms frequently. Unless you know the jargon you would not be able to make full sense of the process that is involved.
So here goes:
a) Root – this means getting access to privileges for your device that are enjoyed only by administrators. You can root your gadget through apps or through custom ROMs that facilitate such access.
b) ROM – this represents a version of the Android OS that has been modified. It may have a totally different look and you may even find a version that has not yet been released.
c) Stock – while it may have different meanings based on the context, when the reference is to 'stock Android', it is the Google built version found on Nexus gadgets and with nothing extra that is being talked about. You do have additions such as the CyanogenMod that is very similar to the phone version which also come under this 'stock' ambit.
d) Kernel – the component of the OS that handles the communication between the hardware and software. There are a number of custom kernels that have the capacity to speed up performance of the phone, increase battery life and many more. A bad kernel on the other hand can also cause problems.
e) Radio – they are an integral part of the gadget as they control cellular data, Wi-Fi, functioning of the GPS and so on. You may be able to find some custom radios but proceed with care as they too like bad kernels play havoc with your device.
f) Flash – the process of flashing refers to the installation of something on the device and it can be a kernel, a ROM or even a recovery zip file. Rooting at times may require installation of a zip file though not always.
g) Brick – this refers to the breaking of the phone while doing flashing or other processes. It is a result of the risk attached to these processes and the term itself connotes that your phone has become useless like a brick. People also refer to this term when they want to say that their phone is unable to boot, though that is still fixable and is not a lost case.
h) Bootloader – this is reference to the software on the device that is responsible to run the various codes in order to start the OS. Most bootloaders are locked and you cannot install anything on them and though by unlocking the boot loader you are not rooting your device, it does help you to then install any custom ROMs.
There are other terms as well and the above list is not exhaustive by any means. It is a question of patiently reading and understanding them before going ahead with a risky process like rooting.