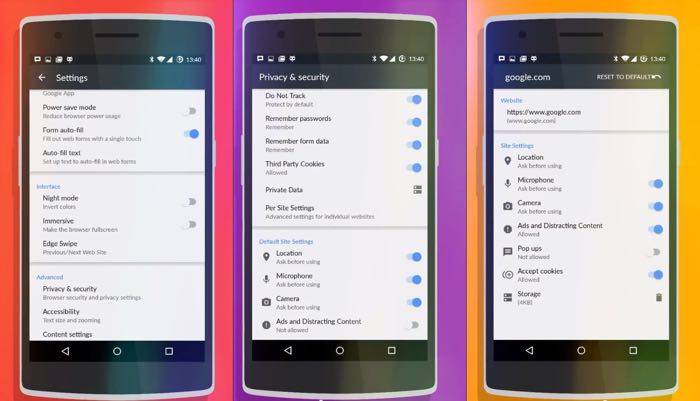 With the Android market share in the high eighties, it is not surprising that more and more mobile browsers are being launched. The latest is a chromium based one called Gello from CyanogenMod.
Gello not compatible with older devices
CyanogenMod has been developing Android ROMs and has been pretty successful at it. They have now ventured into launching an open-source browser that will have many customization choices. The teaser video shown by them does promise a lot having offline reading, night as well as immersive modes, settings for privacy and added security that can be done site-wise and users would also be able to save their downloads in the location of their choice after naming them as they wished.
Gello though will not be released on the Cyanogen OS that is currently running on OnePlus One mobiles under a separate activity by Cyanogen Inc. It will make its presence in a later version of Android ROM. The company is unwilling to commit to a release date for the Gello saying that this browser will not be compatible with devices that have a smaller partition for storage. By this definition, many of the older devices will struggle to be compatible with Gello.
Google Android not always the preferred choice
If you are one of those already using Chrome, then you may like some of the above mentioned features as they come across as novel or new. CyanogenMod has managed to put in a few interesting features such as the "save for offline" mode for reading, management of the interface through tab animations and these are likely to impress users.
Gello would be targeted at users who would want the AOSP rather than pure Android as such, though its installation on conventional Android gadgets cannot be ruled out at this point in time. Despite its overall popularity, many users still do not want to use the Android as offered by Google and would want some customization that they can do on their own if possible.
The Gello may be one platform for them to be able to do so. It will mesh perfectly with the Android Open Source Project version that can be downloaded for free and comes without any of the usual services and apps of Google.
Gello has experimental features
The take as of now is that this browser does have features that users may not find on Chrome and these could appeal to them. But they need to stand the test of time going ahead and a lot will depend on how quickly this browser is made compatible across devices for greater penetration among users.
It would be ironic if CyanogenMod is not able to offer this across a larger spectrum of devices due to technical problems. That would rob many users of its features that are surely worth a try and seem to offer something new after a long time.