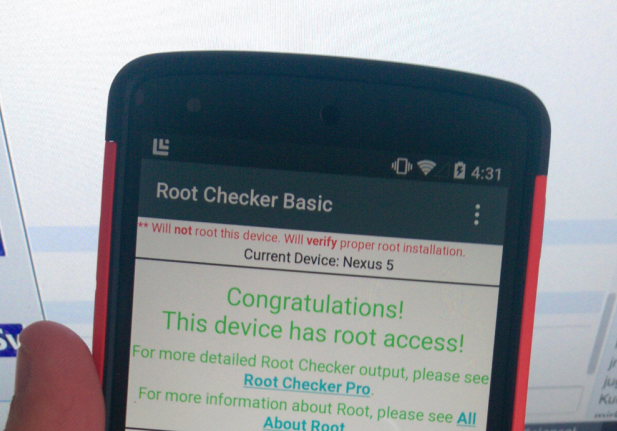 Last week, we told you about Android L. This week, we're here to tell you that Android L has been rooted.
That's right: just a week after the world gained access to Android L, it's already been successfully rooted. In fact, Android L was rooted just hours after the developer preview was released last Thursday.
So good job, Android rooting community: you've done it again.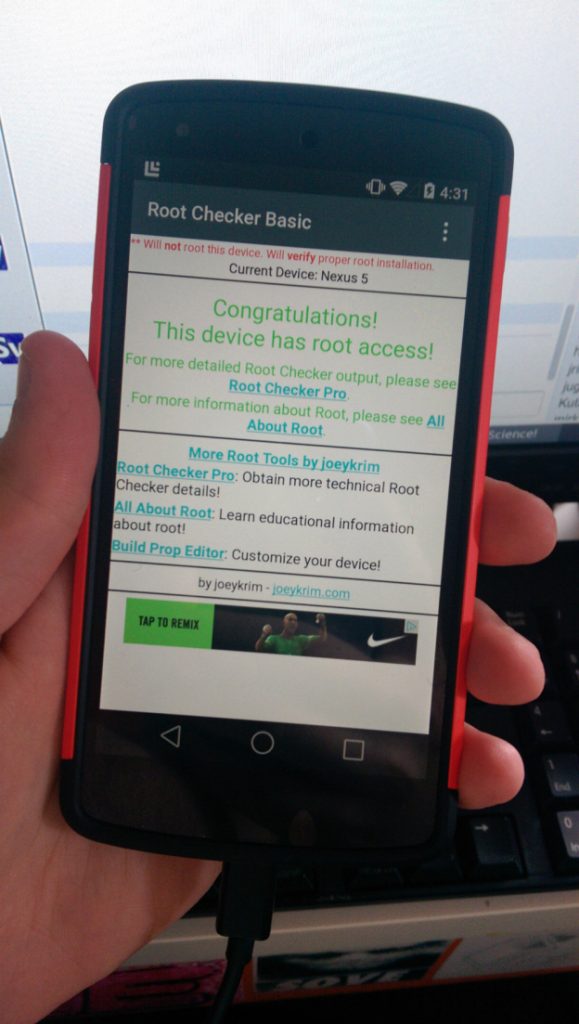 Well-known Android developer savoca successfully rooted Android L on both the Nexus 5 and Nexus 7 – the only two devices which have received Android L thus far.
The procedure is relatively easy. Specifically, users must simply:
-Install Android L on their Nexus 5 or Nexus 7
-Flash a custom recovery
-Flash Chainfire's SuperSU
-Fastboot flash the appropriate image for your device
Follow these steps in order and you'll have a rooted Android L device.
Apparently, the rooting method doesn't work as perfectly as it did in the past. There appear to be some issues with system write permissions.
In a statement, developer savoca said the following:
"Lots of you are complaining that apps like titanium backup and helium are crashing or just not working. And the popular thing to do is complain that there is no /system write access, buuuut, there is system write access. I'll admit it, at first instinct I thought this was the case too. Upon further inspection, it looks like root app developers are going to need to the new security contexts when they run an elevated command. This will explain why some of your apps can write to system and some cannot. I know Root Explorer has been properly updated, for example."
Rumors about Android L totally breaking rooted apps don't appear to be true, although developers will likely have to make some changes to their infrastructure (including switching to ART from Dalvik).
After savoca rooted Android L, Chainfire tweaked SuperSU to enable root access on the Android L developer preview. All the CF-Auto-Root installers have been updated to work with Android L. The rooting methods you used with Android KitKat will still work with Android L.