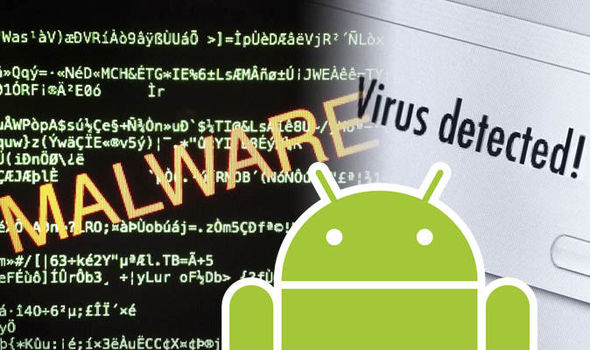 A new terrifying piece of malware has been discovered which can cause smartphones to overload and burst open. It is a cryptocurrency-mining malware discovered by a group of Russian researchers working at Kaspersky Lab.
Cybersecurity experts have already warned Android smartphone owners about the malware that could overload their devices and cause it to burst open physically.
The researchers at the Kaspersky Lab had infected an Android phone intentionally with the new species of the malware to further analyze it. And just two days after that device was infected, the malware had overloaded the smartphone's battery and caused it to bulge open and warp physically. The researchers said that the alarming malware was uncovered behind 20 or more adverts that claim to promote porn apps or antivirus apps.
Dubbed as "Loapi", Kaspersky Lab describes the cryptocurrency-mining malware as a "jack of all trades" since it is capable of carrying out various nefarious activities in an infected device. The malware can overwhelm an infected device with adverts, spam contacts with text messages and use the device's computing power to mine cryptocurrencies. The only thing that's missing with this malware is "user espionage" according to Kaspersky Lab which means that it does not have the ability to monitor or spy on users' phone activities.
"Nowadays, it's all too easy to end up with malicious apps on your smartphone, even if you're using the official Google Play app store. The situation gets even worse when you go somewhere other than the official store – fake applications, limited security checks, and so on.
"However, the spread of malware targeting Android OS is not limited to unofficial stores – advertising, SMS-spam campaigns, and other techniques are also used.
"Among this array of threats we found a rather interesting sample – Trojan.AndroidOS.Loapi."
"This Trojan boasts a complicated modular architecture that means it can conduct a variety of malicious activities: mine cryptocurrencies, annoy users with constant ads, launch DDoS attacks from the affected device and much more.
"We've never seen such a 'jack of all trades' before," Kaspersky stated in a blog post.
The pictures below were published by Kaspersky Lab which shows the impact of the malware installed on an Android device.
As you can see in the picture, the device is warped and what seems to be a bulging battery that clearly damaged the cover of the smartphone because of overload caused by Loapi.
"Loapi is an interesting representative from the world of malicious Android apps. It's [sic]creators have implemented almost the entire spectrum of techniques for attacking devices: the Trojan can subscribe users to paid services, send SMS messages to any number, generate traffic and make money from showing advertisements, use the computing power of a device to mine cryptocurrencies, as well as perform a variety of actions on the internet on behalf of the user/device. The only thing missing is user espionage, but the modular architecture of this Trojan means it's possible to add this sort of functionality at any time," the researchers at Kaspersky wrote in their detailed analysis of Loapi.
So far, all the apps in the Play Store infected with Loapi were already reported to Google however, there might always be more.  Loapi's core lies in what's being fed from its Command and Control server – meaning to say, any malware that could hide from Google Play Store's security mechanism and call that particular server can do the same things that this malware has. To prevent this jack of all trades malware, you must be careful in what apps you let into your device no matter how secure or known the source is as you can see, even the Google Play Store often experience malware invasion from time to time. In addition, never grant any suspicious permissions or privileges to an app.