CyanogenMod 11 has brought all sorts of new and exciting features to the world's most popular ROM.
The custom KitKat ROM has vastly improved the stability and speed of the ROM while also adding new features. Some of the features are based off Android 4.4, while others are the creation of the CM team – like immersive mode or the new and improved media player.
Earlier today, the CyanogenMod team released another monthly update. The M4 update introduces the following changes:
-Immersive Mode: New changes prevent accidental clicks on swiping gestures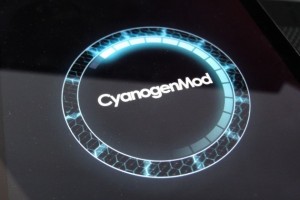 -Bluetooth support: Wipower SDK APIs introduce along with various fixes and connectivity solutions
-System NavBar: Left hand mode now available in landscape mode
-Motion Accelerometer Support: Accelerometers are now directly integrated with CyanogenMod on many devices, although it's not completely widespread thus far.
-Volume Panel: Transparency options now enabled
-New QuickSettings available: You can now add all of the following QuickSettings options to your navigation bar, including Volume Tile Sync, Alarm, and Quick Config. QuickSettings have also been upgraded to fix user profile problems.
Other changes include new translation support, expanded desktop support for profiles, Privacy Guard protection, and new APIs for the CM media player.
As with every CM update, there are also performance boosts, optimizations, and bug fixes.
Download today
You can download the latest version of CyanogenMod 11 M4 here: