CyanogenMod had humble beginnings as an Android custom ROM. Over the past few months, however, CyanogenMod has attempted to become an innovative, profitable tech company.
GalleryNext is one example of CyanogenMod's innovation. GalleryNext is the much-anticipated new gallery app for the popular custom ROM.
This past week, CyanogenMod released the GalleryNext beta, which means users can test it out for themselves. Koushik Dutta announced the news on Google+.
Here's what GalleryNext does differently:
-GalleryNext displays your photos and videos as a vertically scrolling wall of thumbnails (just like most gallery apps)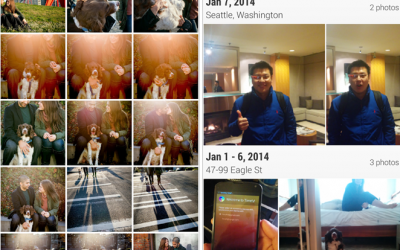 -Users can access a left slide out menu to choose which types of media appear in the gallery
-You can choose to only see gallery pictures from Dropbox, Flickr, Facebook, Camera, or Picasa, for example
-The gallery comes filled with all sorts of neat animations which appear when you click on images, open them up, and edit them
The app has a few bugs at the moment, but that's to be expected for beta software. I wouldn't recommend it to casual Android users, but then again, how many CyanogenMod users can really be considered casuals?
How to download the GalleryNext Beta app:
Step 1) Join this Google+ community: https://plus.google.com/communities/106197197666453984916
Step 2) Join the GalleryNext Beta here: https://play.google.com/apps/testing/com.cyanogenmod.gallerynext
Step 3) Download the GalleryNext app from the Google Play Store here: https://play.google.com/store/apps/details?id=com.cyanogenmod.gallerynext&ah=kuF9qfWik5UtAHrQAigQqN_9FaQ
Keep in mind that you do have to join the beta and the CyanogenMod community to download the GalleryNext app. If you don't do steps 1 and 2, then you'll just see a "file not found" error when you try to open up the Google Play Store link.
Or, you could just click this super secret link and download the GalleryNext APK file: https://mega.co.nz/#!Ng9FwBIT!T_75obOCgYk0vuPJUzBEH0GFgjxiP9NIQh4s8YbL5-g