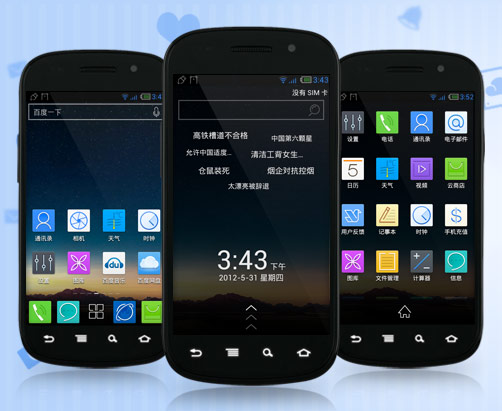 One of the biggest advantages of owning an Android is the ability to install custom ROMs. Of course, you have to root your device in order to access these ROMs, but thanks to tools like One Click Root, rooting Android has never been easier.
But Android users who aren't familiar with rooting might not understand what custom ROMs are or what they do. Today, we're going to teach you everything you need to know about custom ROMs and what they mean for you.
What is a custom ROM?
A custom ROM is a new user interface that can be installed on rooted Android devices. They are basically modified versions of Android, so some users think of custom ROMs as brand new operating systems.
Custom ROMs are designed by third-party programmers. These programmers are generally not affiliated with Google or Android manufacturers. Instead, they're just Android fans with a passion for designing the ultimate mobile experience.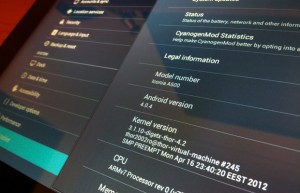 Custom ROMs, just like operating systems, differ widely in terms of features and performance. Some custom ROMs are perfect for minimalistic users who just want fast Android performance. Other custom ROMs are designed for users who want a feature-rich experience.
The good thing about ROMs is that you can easily swap out and install a new ROM at any time. Some Android users like trying a new ROM every week because it makes them feel like they've purchased a new phone.
In general, there are three different types of ROMs:
Official Android update ROMs: As far as mobile operating systems go, Android is unique because its updates are rolled out over such a long period of time. Android users have to wait for their carriers to release specific upgrades, and that can take months. Instead of waiting around for updates to be released, many ROM creators will design upgrade versions of Android and release them for specific devices. You can download these custom ROMs to gain access to Android updates like Jelly Bean before they're officially released.
Speed and stability ROMs: As the name suggests, these ROMs are designed to overclock Android smartphones and tablets while maintaining stability. In most cases, programmers can safely increase clock speed by at least a few percentage points
Feature-filled ROMs: Today's Android devices pack a lot of power inside a small package. Unfortunately, your current Android build might not take full advantage of your device's capabilities. From multi-touch to new lock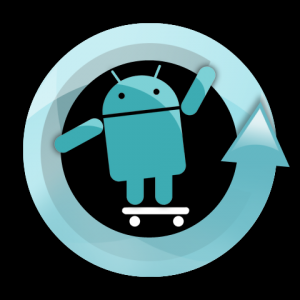 screens, these custom ROMs can be a lot of fun to play around with.
Where can I find custom ROMs?
Custom ROMs are designed by Android programmers, so they can be found anywhere these programmers congregate. Here are a few of the most popular places to download any Android ROMs:
–TheUnlockr.com (ROMs are separated according to which device they're designed for)
-AndroidSpin.com
What are some popular custom ROMs?
There are hundreds of custom ROMs available for Android. But some of these ROMs are significantly better than others. For example, the most popular custom ROM in the world today is called CyanogenMod, which offers a feature-rich Android experience with a sleek minimalistic interface. CyanogenMod is also updated constantly, which means it has fewer bugs and glitches than most other custom ROMs.
However, CyanogenMod is far from the only custom ROM available today. Here are some of the other popular Android ROMs that can be downloaded online:
-Android Open Kang Project (AOKP)
–MIUI
How to install a custom ROM on Android
Step 1) Root your Android manually or by using an automatic program like One Click Root
Step 2) Install an app called ROM Manager off the Google Play Store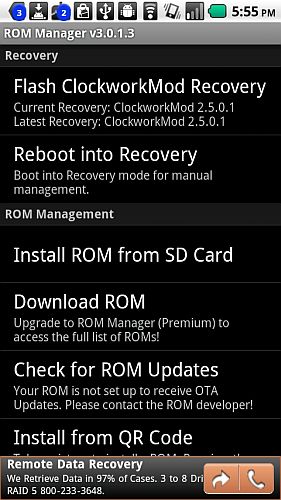 Step 3) Open the ROM Manager and run the Flash ClockworkMod Recovery tool, which will save your phone data from being lost if something goes wrong during the ROM installation process (which is certainly a possibility). However, if ROMs install correctly, none of your phone data will be lost.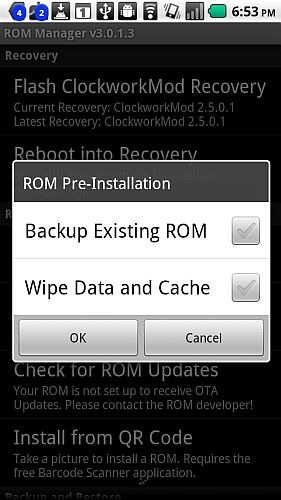 Step 4) You can choose a number of different ROMs from the ROM Manager screen. Choose one that you like and a ROM Pre-Installation window will pop up. Choose Backup Existing ROM from this menu and then Wipe Data and Cache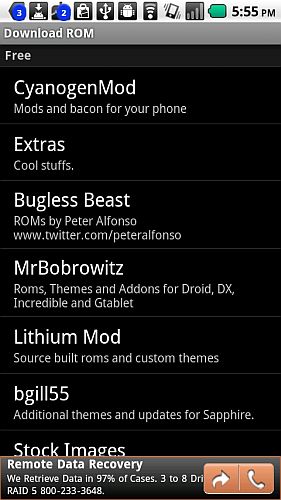 Step 5) Once you've done that, the ROM Manager will automatically start to install whatever ROM you've chosen. Then, reboot your Android and you should have access to a brand new interface.
Congratulations! You've installed a ROM. If you don't like the ROM you installed, a new ROM is never more than a few minutes away.