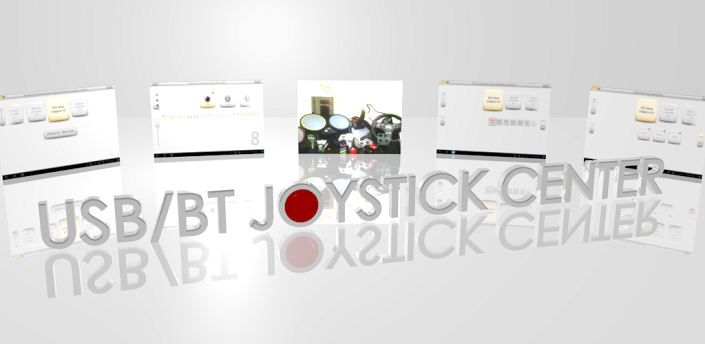 Any Android handset running Android 4.0+ can handle an Xbox 360 controller. Users can connect the Xbox 360 controller to their device using an OTG cable and control many of their favorite games using the world's most popular controller.
But unfortunately, not all Android games support the Xbox 360 controller (or any third party controllers). These games want you to use the clunky touch screen controls that are bundled with Android games by default. That means no PlayStation controller and no Xbox controller for you.
Well, that's not true anymore. Thanks to an app called USB/BT Joystick Center on Google Play, you can control unsupported Android games using your USB or Bluetooth controller. Although the app itself doesn't require root access, you will need root access in order to map gamepad controls for games that don't natively support gamepads.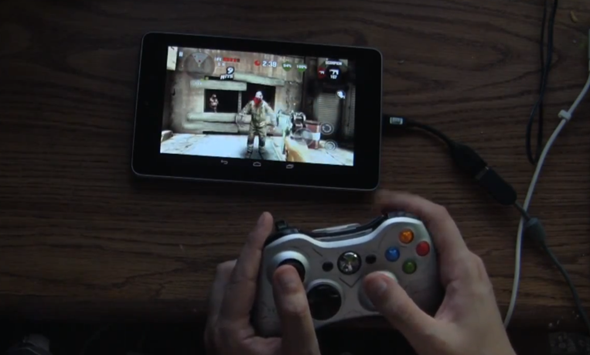 Here's what you need to know about this app:
-Will run on most Android 4.0.3+ smartphones and tablets
-Support for wireless gamepads and joysticks via Bluetooth
-Support for wired gamepads via USB
-Multiplayer support
-Button assignments can be saved
-Support for keyboards, including full mouse and keyboard gaming on your Android
The app can be tricky to setup, so the good folks over at PhoneBuff.com came up with a simple instructional guide:
Here's a summary of that video:
Step 1) Download the USB/BT Joystick Center app from the Google Play Store for $4.79
Step 2) Connect your third-party controller to your Android phone or tablet using an OTG cable or connect your wireless controller via Bluetooth
Step 3) Open the USB/BT Joystick Center app
Step 4) The app should have automatically found your controller. If it didn't, you'll need to search for it in the app. Once you've found it, tap the name of your controller.
Step 5) On the top bar, turn on the Joystick IME and J>T buttons simply by tapping them
Step 6) Set a 'Touch Edit – M' button to a button on your controller that you rarely use, like the 'Back' button on the Xbox 360 controller.
Step 7) Exit out of the app and open the game you're trying to play
Step 8) Press the button to which you assigned Touch Edit – M and begin assigning new buttons for your game. To assign buttons, you'll need to press and hold the button on your gamepad before pressing and holding the touchscreen button. If you want the right trigger on your Xbox 360 to fire the gun, then hold the trigger button on your controller and press and hold the shoot button your Android screen. If the button assignment was successful, you'll see a little silver icon pop up.
Step 9) Once you've programmed all the buttons, press the same Touch Edit – M button to save all changes and start playing your game with your new controller!