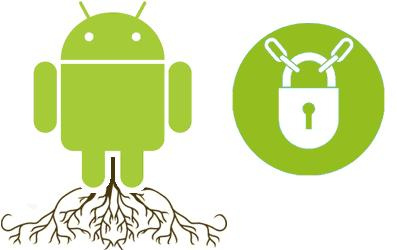 Android rooting is becoming more and more popular every day. Rooting is popular for a number of different reasons. Users love having a longer-lasting battery, for example. Rooting Android also gives users faster performance, custom ROMs, and access to hundreds of new apps.
Unfortunately, many Android users are completely unaware how to root their smartphones and tablets. In the past, rooting Android required users to read complex instruction manuals on obscure programmer forums. In most cases, rooting also removed the manufacturer's warranty from the device. As a result, many users were frightened away from rooting their Android.
Today, Android users no longer have to root their devices manually. Forget about stumbling through complicated instructions from the XDA Developers Forum. Thanks to new Android rooting software programs, anybody can root their Android in ten minutes or less.
Advantages of rooting
Before we tell you how to root your Android device, here are some of the most popular benefits of Android rooting:
 -Faster performance: Who doesn't appreciate faster Android performance? After rooting your Android, you'll notice that apps run more smoothly and transitioning between windows is incredibly fast. Whether you want a faster internet connection or better gaming performance, Android rooting can help.
-Tether a Wi-Fi or Bluetooth connection: Rooting Android makes tethering a Wi-Fi or Bluetooth connection as easy as possible. Tethering allows you to share data plans across a number of different devices. Cell service providers like AT&T charge $20 or moer per month for tethering packages, and rooting Android gives users this feature for free over their existing data plans.
-Increase battery life: Rooting Android gives users access to the deepest layers of their system. After rooting their device, Android users can install free apps that take advantage of this deep access in order to optimize battery life. For example, RootDim brightens or dims the screen beyond what is normally accessible, while SetCPU dynamically adjusts CPU speed according to what the user is doing. These two apps alone can increase battery life by several hours.
-Install custom ROMs: If you're sick of the default appearance of your Android device, then consider rooting your device to gain access to custom ROMs. Custom ROMs are new user interfaces that can be installed on your Android device to give it a completely new look. The most popular custom ROM – CyanogenMod – is updated more frequently than most default Android operating systems!
-Download new root apps: If you never root your Android device, then you're missing out on hundreds of exciting apps and features. There are apps that allow you to block any advertisements, for example, as well as apps that allow you to automate tasks on your phone based on the time of day. There are so many top root apps to choose from that the first few days after rooting Android will be like getting a new phone all over again.
-Completely reversible: 'Unrooting' an Android device is just as easy as rooting it. So, if you decide that you don't like any of the new custom ROMs or you just want to preserve your warranty, you can instantly switch back to the default Android operating system with just a few clicks.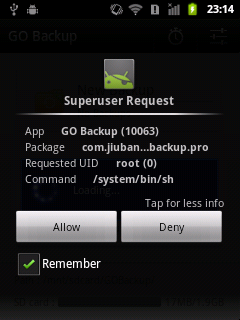 Android users are choosing to root Android for all of these reasons. And, since rooting Android is easier than ever before, there's no excuse not to root.
How to root Android in under ten minutes
It's easy to root Android today because software developers have created a number of easy Android rooting programs. There are dozens of these programs on the internet today, although some are obviously better than others.
If you're looking for the easiest, fastest, and safest Android rooting software, check out One Click Root. One Click Root is a software tool that was designed by a team of programmers and Android fans. The software is designed to do one thing – root any Android smartphone or tablet as quickly and safely as possible.
One Click Root works on all popular Android models and even a few obscure ones. Before downloading the program, it will prompt you to enter the type of Android smartphone or tablet you're trying to root. Simply enter your device into that field and the software will tell you whether or not it can be rooted.
As the name suggests, One Click Root can root your device with just a single click. If you can click your left-mouse button, you won't have any trouble using One Click Root. Just connect your Android to the computer via USB, download the program, and you're good to go.
Conclusion
Rooting Android is an easy and risk-free way to push your device to the next level. If you want to speed up your Android's performance, increase its battery life, and access hundreds of new and exciting features, then what are you waiting for? Root your Android smartphone or tablet today! Remember: the process is 100% safe and no technical knowledge is required!