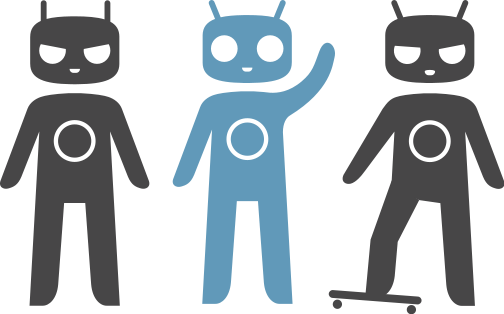 With over 7 million users and growing, CyanogenMod is clearly the most popular custom ROM available to Android users today. What's even more remarkable is that CyanogenMod has achieved that title strictly through word of mouth.
Well, today, the Android community was reminded why CyanogenMod continues to stay at the top of the pack in terms of Android custom ROMs. At CyanogenMod's Google+ page, one member of the development team (Koushik Dutta) shared plans for an exciting new feature in CyanogenMod.
That feature is a new secure messaging platform that allows CyanogenMod users to instantly send encrypted messages to one another. In the Google+ post, Dutta explains that he likes Apple's iMessage because it (supposedly) encrypts messages so that they're impossible to read by any third parties.
So if you text a lot with other CyanogenMod users, you can expect to get some use out of the new messaging feature. And according to a spontaneous poll conducted by Dutta, it seems like a lot of CM users are talking to other CM users on a regular basis.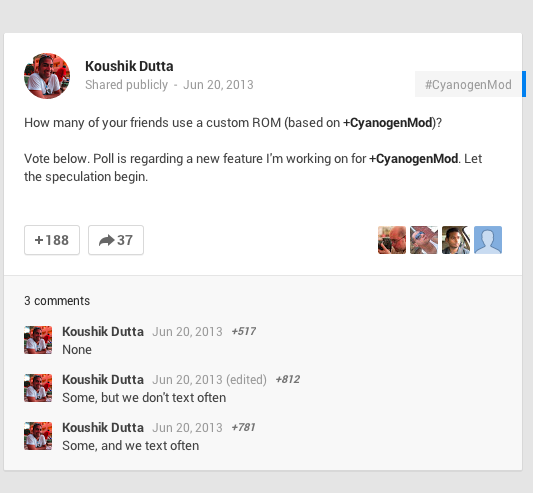 The messaging plugin has already been built. Here are its main features:
-Messaging is built into the CM framework, which means it will work transparently even with third party apps (so if you send a message or a text in a third-party app to another CM user, CM will automatically encrypt that message and send it through the built-in service)
-Messages between two CM users are encrypted from one end to the other
-Push based messaging
Meanwhile, other upcoming CyanogenMod features like Privacy Guard also put a heavy emphasis on user privacy – and with the recent NSA scandal, who wouldn't appreciate a little extra privacy?