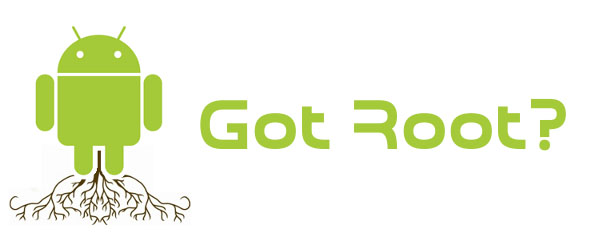 There is no doubt about the customization and other flexibility features that the Android platform offers the user. However, due to some overenthusiastic OEMs and handset manufacturers, you have a scenario where you are unable to get the best out of your phone and are stuck with software, skins as well as other restrictions that come preloaded.
What Is The Way Out Then?
Well, you can get to the root of the problem through a process called 'rooting'. This involves getting access to the handset or device system files so that you are able to make the changes you desire. It is akin to you becoming the manufacturer of that device and making changes to the settings so as to tweak them to your requirement. You can very well imagine the flexibility and other conveniences you would be able to enjoy through this process once you are successful at it.
If you are a bit tech savvy and can afford to take some risk, you can free yourself of the encumbrances of carriers and device makers to add functionalities you may not be aware of. There have been instances where users have been able to add to the life of the device through rooting. They have also been able to enjoy features that were not provided by default when they bought the phone from the manufacturer.
Rooting Opens Up Possibilities
The process of rooting allows you to gain administrative control and through that you can alter the applications as well as system settings to your advantage. People often replace the OS with a ROM version OS that provides them with more flexibility. This is called the "flashing a custom ROM" process and there is a wide variety of custom ROMs that you can choose from for popular brands like HTC, Samsung and LG to name a few. Of course, while custom ROMs may be available for most popular mainstream devices, it is dependent on whether or not your device is compatible for ROM flashing
The advantage with flashing a ROM is that you can avoid the risk of your warranty getting void due to the rooting process as it will take the device to its original state.
As mentioned before, rooting enables you to get rid of many of the bloat ware that has been thrust on the device by the OEM. These slow down the working of the device and also occupy precious memory space that you can use in a better manner.
So How About Risks Of Rooting
The main risk is the voiding of the warranty. But that should not prevent you from trying the process out if you are reasonably savvy about technology and can follow steps diligently.
It is important to stick to reputable information sources when it comes to choosing the ROMs. You need to read the process thoroughly and acquaint yourself well with what to expect by going through some of the forums on this subject. Thankfully, there is a lot of information published on this and you only need to stick to the instructions mentioned there to be able to root your device successfully.