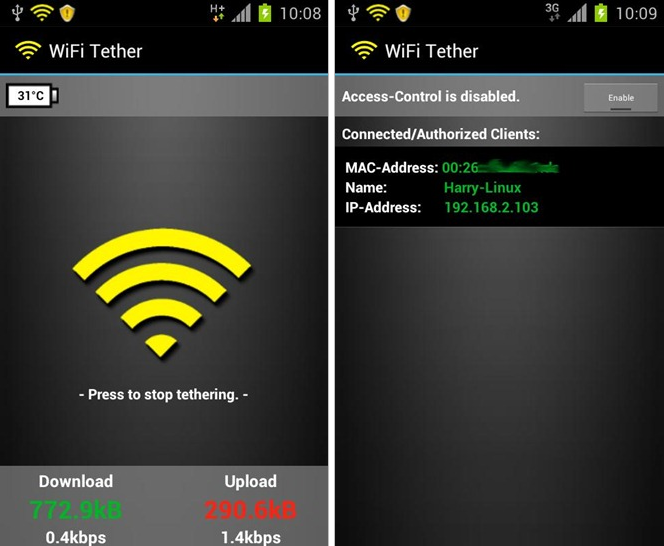 Over 1.5 million Android users have installed the Wi-Fi Tether App for Root Users, making it one of the most popular rooted Android apps available in the world today.
Well, if there's one fault with the WiFi Tether app it's the fact that it is rarely updated. In fact, until today, the Wi-Fi Tether app had not been updated in nearly an entire year – which is eons in the world of mobile apps.
Today, the new WiFi Tether app update adds the following features:
-Added Samsung Galaxy S4 support
-Added Wi-Fi AP MAC address spoofing
-Added Samsung Galaxy S3 netd (ndc) modes
By the way, the Wi-Fi Tether App does get updated more frequently than once per year. The programmers aren't THAT lazy. In fact, the app gets updated more frequently on its Google Code website, but only updates that are verified to be fit for Android users are released onto the Google Play Store.
So don't get mad at the team behind the WiFi Tether App for their infrequent updates because a) they're doing it for free; and b) because they only choose to release official updates when updates are actually ready.
In any case, you can download the latest version of the app here