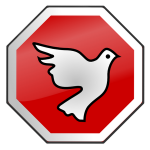 Screenshots
---
One of the most popular benefits of rooting Android is being able to block advertisements across all apps and browsers.
AdAway is one of the best ways to do that. This powerful ad blocker comes with a number of unique advantages. Here's our AdAway review.
What Is AdAway?
AdAway is an ad blocker which effectively installs a filter at the root levels of your device. This filter automatically blocks data from certain advertising-prone web servers.
When an app tries to show you an advertisement from one of these servers, it simply redirects the ad to 127.0.0.1, which is nothing.
You can add your own blocked servers to the list or rely on the built-in database. In most cases, the servers that deliver advertisements only deliver advertisements: so you're not blocking any other important data or information on your device.
The end result is that you get an ad-free Android experience across all apps – including YouTube.
Google hates apps like AdAway and other ad blocking apps: it recently removed all such apps from the Google Play Store, which is why you have to install AdAway in the form of an APK.
How Much Does AdAway Cost?
AdAway's APK is available for free online. It's always been open source free software (GPLv3+). You can, however, donate to the developer at the official AdAway site.
You can also install AdAway without flashing the APK – you just need to use F-Droid (we'll explain more below in the Installation section).
What Does AdAway Do?
AdAway blocks advertisements from appearing anywhere on your Android device. You need to be rooted to use AdAway because it installs itself on the root layers of your system, blocking apps from appearing anywhere on your device.
Here are the core features of AdAway:
-Choose your own sources of host files (host files are the lists of blocked advertisers)
-Add exceptions to your whitelist if a certain app isn't working with certain hosts are blocked
-Define extra hostnames in your blacklist if some ads are sneaking through the filter
-Add your own hostname + IP pairs in the Redirection List
-Clean, modern UI which is extremely easy to use
How to Install AdAway
AdAway and its other advertisement blocking friends were recently removed from the Google Play Store. Google obviously doesn't like it when an app can singlehandedly block something that earns Google billions of dollars per year.
Installing AdAway today is a bit more difficult. Here's the step-by-step installation guide:
-Make sure your Android is set to allow app installations from unknown sources (i.e. sources outside the Google Play Store). You can enable this in Settings > Security or Settings > Applications. You might want to uncheck the unknown sources option after you've finished installation AdAway (you just need it enabled for the actual install part).
-Download and install a third-party app store called F-Droid on your device. F-Droid is officially affiliated with AdAway. You'll need to sideload F-Droid: it comes in the form of an APK file. Download that APK file from here and place it into your device's internal storage. Open the file manager on your device, find the APK you downloaded, and tap it to install it.
–Open the F-Droid app on your Android device and it will begin scanning your device for compatibility. Once the scan is complete, search for AdAway from inside F-Droid. Find it, download it, and install it.
–Open AdAway and give it root access. After granting root access, you'll need to press the Download files and apply ad blocking button. AdAway will go to work, modifying host files and blocking advertisements.
-Restart your device to complete the installation process.
After restarting, all of the ads you see in YouTube, messaging apps, games, and other apps will have disappeared. That's it!
Conclusion: Should You Install AdAway?
AdAway is a simple, effective, and pretty ad blocking app which protects rooted devices from annoying – and sometimes malicious – advertisements. What more do you need to know?