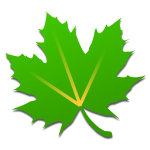 Screenshots
---
Greenify is one of the reasons why rooting your phone can save so much battery life. Greenify can boost battery life by an average of 2-4 hours simply by intelligently managing how apps run in the background.
Greenify has long been one of the world's most popular rooted apps. In 2014, Greenify's developers found a way to install the app on non-rooted devices, although the non-rooted version of the app isn't nearly as effective at preserving battery life.
Today, in our Greenify review, we're going to explain why Greenify remains one of the world's most popular rooted apps for Android users.
What is Greenify?
Greenify is an Android app designed to preserve battery life by restricting background apps. Users can choose to "Greenify" a certain app to prevent it from running in the background, freeing up RAM and CPU cycles.
Greenify was developed by Oasis Feng. It currently holds an average rating of 4.5 stars out of 5 on the Google Play Store, where it's been downloaded 1 million to 5 million times.
How Much Does Greenify Cost?
Greenify is free to download. The developer does offer a paid version of the app for $2.99, although it's purely a "Donation" version of the app. All the core features are included in the free version, so the developer just made the $2.99 option as a way for users to show their appreciation.
However, there are certain experimental features available in the paid version of the app. These experimental features may appeal to some advanced users, plus you get the added benefit of feeling good about yourself because you donated to a hardworking develop.
What Does Greenify Do?
Greenify effectively freezes certain Android apps. Greenify calls this freezing process "hibernation".
When an app goes into hibernation, it stops running in the background. It will no longer deliver notifications to your device. The app will only awake from hibernation when you click on it (or remove it from your Greenify list).
You hibernate apps simply by checking them off your list from the main Greenify menu. Like all good Android apps, Greenify is stupidly easy to use.
You know how when you open the application manager you see a button that says Force Stop? Using Greenify is like pressing that button and continuously pressing that button whenever an app tries to start up.
How to Use Greenify
Using Greenify is easy. Just install it from the Google Play Store. Then, open the app and tap the "Greenify" button at the bottom of the page.
After tapping that button, you'll see the App Analyzer screen, which provides information about the apps currently running in the background on your device.
Apps are separated into different categories based on when they run. You'll see blue text below each app saying things like "Scheduled Running (since last startup) or "May slow down the device when…"
You can also access all of your apps by tapping the three vertical dots in the top-right corner and checking the Show All box.
When you find an app that you want to "Greenify", just tap your finger over top of it. It will become highlighted in blue.
Then, just tap the checkmark in the corner of your screen. Greenify will try to hibernate your apps. If you're using the non-rooted version of the app, you'll have to click through a few warning messages and permission requests.
Apps will also be hibernated in the order they appear on the list.
Popular apps to Greenify include:
-Facebook
-Twitter
-Dropbox or whatever other cloud service you use
-Your browser
-Any apps that you don't need constantly bothering you or running in the background
I recommend avoiding hibernating system apps, as it can cause your phone to crash. Before hibernating system apps, do a quick Google Search to see if others have safely Greenified that app before.
Why the Rooted Version of Greenify Is Better
For the first two years of its life, Greenify was a root-only app. It could be installed on non-rooted phones, although it didn't work at all.
In 2014, that changed, and the developers made Greenify available on non-rooted device. Using Greenify without rooting can bring some battery saving benefits, although those benefits aren't quite as powerful.
One of the most annoying parts of using the non-rooted version of Greenify is that you have to manually confirm hibernation for each app every time it hibernates. The best way to get around this is to add the Greenify widget to your home screen, and then just tap that button before you lock your device. You have to do this every time, so it's still annoying. However, it's less labor intensive than manually going to your application manager and tapping the Force Stop button.
Still, I recommend the rooted version of Greenify if you're looking for easy, seamless background hibernation of apps.
Conclusion: Should You Install Greenify?
The question here isn't should you install Greenify, but why have you waited so long to install Greenify.
Greenify lets you easily recover lost battery life and it prevents annoying apps from blowing up your phone with notifications. If you're sick of apps stealing your battery life and distracting you with unnecessary notifications (I'm looking at you, Twitter), then Greenify is an awesome download for any rooted Android user.