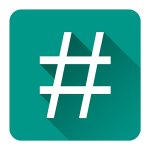 Screenshots
---
SuperSU is one of the world's most popular root-only apps. It acts like a security guard for your phone, helping you manage app permissions and ensure apps don't overstep their boundaries.
SuperSU is a great way to ensure that malicious apps don't have admin-level access to all levels of your device. At the same time, it lets trusted apps go about their activities without bothering them. SuperSU is a friendly security guard which walks softly and carries a big stick.
Why is SuperSU so important for rooted Android users? Because if you look up the disadvantages of rooting, you'll find that "security" is the only major disadvantage. SuperSU negates that disadvantage. Ultimately, with SuperSU, your rooted Android phone can be as secure as your unrooted Android phone.
What is SuperSU?
SuperSU was created by world-famous Android developer Chainfire. It currently holds an average rating of 4.3 stars out of 5 on the Google Play Store with a total of 479,518 reviews. It's also been downloaded between 50 million and 100 million times.
After installing SuperSU, you'll receive prompts whenever apps try to grant themselves superuser permissions. You can also grant superuser permissions to certain apps – like other "root only apps" – or revoke superuser permissions from apps you no longer trust.
"Superuser" just refers to an app's ability to access the root levels of Android. Prior to rooting your device, all the apps you install are non-superuser. After rooting, you can choose to grant superuser access to certain apps. SuperSU just makes that process easier.
Ultimately, this is why SuperSU describes itself as "the Superuser access management tool of the future."
How Much Does SuperSU Cost?
The basic version of SuperSU is free, although a Pro version is available for $3.75 USD.
The basic version also comes with in-app purchases. These in-app purchases don't actually give you anything: they're just a way to donate money to Chainfire and show your support for the app. Donation amounts range from $1 to $14.
What Does SuperSU Do?
SuperSU has a number of unique features, which make it the best superuser access management tool for Android today. Here are some of its key features:
Superuser access prompt that appears on-screen whenever an app requests superuser access
Superuser access logging, which keeps a record of the apps which have tried to access superuser permissions
Superuser access notifications that appear in your notification tray when an app asks for superuser access
Temporarily and permanently unroots your device
Deep process detection
Wake on prompt
Convert to /system app
Complete unroot
Per-app notification configuration, which means that you can make each app's notifications unique and different from other apps
Works in Recovery mode, and even when Android isn't properly booted
Launch from dialer using certain codes, including *#*#1234#*#* or *#*#7873778#*#* (*#*#SUPERSU#*#*)
Runs in Ghost mode in the background of your device, silently waiting for apps to ask for superuser permissions
Pro Only Features
OTA survival mode
Full color-coded command content logging (displays input, output, and errors in an easy-to-read format)
Per-app logging configuration
Per-app user override
Grant or deny superuser access to an app for a set period of time
PIN protection
Per-app PIN protection (which means you can request a PIN before accessing certain app permissions, to prevent a malicious attacker from giving superuser privileges to a malicious app)
Adjust auto-deny countdown
Advantages
SuperSU is a powerful free app made by one of the Android development community's shining stars, Chainfire.
Without SuperSU, rooting Android doesn't really do anything: rooting Android just gives you access to the core layers of your device. With SuperSU, however, you can control which apps also have access to that layer.
That means better security and better functionality. When an app asks for superuser permission, you can choose to Deny or Allow that app. You can also check the box beside "Remember" to make sure Superuser never asks you again.
Unlike some other root apps – I'm looking at you, Titanium Backup – SuperSU actually looks pretty good. The attractive and user-friendly UI makes it easy to do everything you need to do, even if you're not the most tech-savvy Android user on the planet.
Disadvantages
SuperSU doesn't have too many big competitors. That wasn't the case until recently. A few years ago, Superuser was a very popular Android app that did virtually the same thing as SuperSU.
Superuser, however, hasn't been updated since 2012, and SuperSU is now the weapon of choice for most Android users.
With that being said, SuperSU doesn't need any competitors: it does exactly what it's supposed to do. The app will constantly run in ghost mode in the background of your device and only bug you when it's important.
Conclusion: Should You Install SuperSU?
SuperSU is an easy and convenient way to control superuser permissions on your Android device. It's a must-have app for any rooted Android user.
Without SuperSU, app permissions can get messy. SuperSU lets you see exactly which apps have admin-level privileges on your device and lets you swat away apps that ask for those permissions.
So yes, you should download and install SuperSU.
Download SuperSU today from the Google Play Store here: https://play.google.com/store/apps/details?id=eu.chainfire.supersu
Here's the link to the Pro version of the app: https://play.google.com/store/apps/details?id=eu.chainfire.supersu.pro