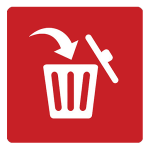 Screenshots
---
One of the most annoying parts of getting a new smartphone is removing all the unnecessary system apps from your home page.
System App Remover wants to help you instantly remove those apps from more than just the homepage: it wants to help you safely and quickly uninstall all of those annoying system apps you never use.
What is System App Remover?
System App Remover is a root-only app that helps you safely uninstall unnecessary system apps. It has a database of apps which can safely be removed: those apps have been tested to ensure they don't cause compatibility issues after they're removed from the device.
The app is made by a developer named Jumobile. Currently, System App Remover is the only app Jumobile sells in the Play Store.
The app has an impressive rating of 4.9 stars out of 5 with a total of 92,174 reviews. It's been downloaded between 1 million to 5 million times and is compatible with Android 2.3 and up.
How Much Does System App Remover Cost?
System App Remover is available for free from the Google Play Store. There is a paid version of System App Remover available for $1.99. We'll explain the difference between the free and paid version below.
What Does System App Remover Do?
System App Remover aims to be the best way to uninstall system apps. It uses a filter to identify any system apps which can safely be removed.
All safe-to-remove system apps have been individually certified. System App Remover claims to have tested hundreds of devices to make sure you can safely uninstall certain system apps without causing compatibility problems.
To make things easy for users, System App Remover separates apps into three different categories:
-Could Remove
-Should Keep
-Key Module
Of course, System App Remover cannot guarantee that removing the system app is 100% safe because there are just too many Android devices out there. But if you're using a popular device, then chances are pretty good that it's been tested and you can use System App Remover without worrying about any problems.
Here are the core features of System App Remover:
-Uninstall multiple system apps at the same time by checking boxes beside the apps on a list
-Move apps to the SD card or to the phone's internal storage
-Scan all APKs in SD card and search through APKs to install
-Sort apps by movable, name, size, and time
-Backup and restore apps
-Release all app-related data when an app is removed
-Separate apps into different categories whether they're user apps, system apps, or APK files ready to be installed as apps
-All apps are backed up in the recycle bin after removal, letting you easily restore system apps if you change your mind
Most people exclusively use System App Remover to remove unwanted bloatware apps from their device in a safe and effective way. If you want more features – like the ability to batch move APK files and search through current APKs on your device – then you'll find them here as well.
System App Remover Versus Titanium Backup
As you probably know, Titanium Backup has an app uninstallation feature of its own. This feature lets you quickly uninstall system apps – or any apps – from your device with just a few simple taps.
So why would you use System App Remover? Because it's the safer way. Titanium Backup just tells you which apps are on your device and lets you uninstall those apps without worrying about the consequences.
With System App Remover, you get to see which apps you actually should remove if you want a smooth, safe device. You also get to remove all data associated with that app – which means you have a cleaner device with more storage space.
Titanium Backup lets you smash down your entire house with a wrecking ball. System App Remover lets you pick which rooms you want to renovate.
Best Apps to Remove With System App Remover
Most Android devices come with anywhere from 10 to 30 system apps. I don't know about you, but I rarely used my Samsung system apps. After rooting your device and installing System App Remover, here are some of the most popular apps to remove:
-Google Play Books, Magazines, Newsstand, Movies & TV, Music, and Store
-Google Search and Google+
-Google Maps and Google Talk
-Any manufacturer-installed apps, like Samsung apps, LG apps, or Sony apps
-Any carrier-installed apps, like Verizon or AT&T apps
There's something satisfying about scrolling through the list of system apps and checking the box beside each one.
Pro-Only Features
The Pro version of System App Remover (System App Remover Pro) can be purchased for $1.99 from the Google Play Store.
There doesn't appear to be any difference between System App Remover and System App Remover Pro. The only reason to buy System App Remover Pro is if you want a convenient way to donate to the developers.
Conclusion: Should You Install System App Remover?
If you're new to Android rooting, then System App Remover is a must-install. This app lets you carefully remove unwanted system apps from your device – without worrying about causing damages.
Titanium Backup works in a similar way, but it hasn't scanned each app to make sure it can safely be removed. That's why System App Remover is the safer and superior way to remove unwanted system apps.
In any case, you can download System App Remover for free today from here.