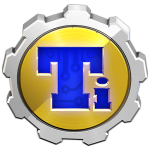 Titanium Backup
Automatic backup and recovery app
Install Now
Screenshots
---
Titanium Backup is one of the most popular apps for rooted Android devices. Google "best root apps" and you're guaranteed to see Titanium Backup on nearly every list.
It's been called the best backup mobile backup app in the world. So what's the big deal about Titanium Backup? Here's our review:
What is Titanium Backup?
Titanium Backup is a root-only Android app created by Titanium Track. It's part of the "Tools" category on the Google Play Store. As of writing, it's been downloaded between 10 million and 50 million times. It also currently holds a rating of 4.9 stars out of 5 with over 292,000 reviews.
How Much Does Titanium Backup Cost?
The basic version of Titanium Backup is available for free on the Google Play Store. The Pro version, however, costs $5.99 USD.
What Does Titanium Backup Do?
Titanium Backup has a number of valuable backup features that could save your life – or at least the life of your phone.
Basically, Titanium Backup lets you back up all of the data on your Android phone or tablet. Here are some of its most popular features:
-Back up and restore any app and its settings, including protected apps and system apps
-Restore the connection between apps and the Google Play Store, so those apps will continue updating automatically after being transferred
-Background batch backup and advanced batch restore
-Automatic batch backup (it even lets you setup a schedule however you like!)
-Move apps to and from the SD card, along with your user data for those apps
-Desktop widgets
-App uninstaller which is particularly good at removing carrier-installed or manufacturer-installed bloatware
All of the above features are available on the free version of Titanium Backup, which is pretty nice of the developers. The features below are for the pro version only.
Pro-Only Features
-Create multiple backups per app
-Encrypt all backup data
-Add multi-user support for different apps, including a widget you can press to instantly switch user profiles (useful for games)
-Migrate SMS data, MMS data, and other system data to and from incompatible ROMs
-Migrate and back up paid apps, something that normally can't be done without using the Google Play Store
-Back up all Android data to Dropbox and restore directly from Dropbox (Titanium Backup now supports Google Drive and Box)
-Freeze background apps, kind of like Greenify, which prevents them from running in the background
These are just some of the features available in Titanium Backup. When people say this app has dozens of helpful features, they're not kidding.
Why It's the Best
Titanium Backup is the best Android backup app in the world today. Many people also call it the best software backup tool period.
Other developers have tried to copy the success of Titanium Backup. Very few have come close.
Titanium Backup excels in a number of different areas. Where it excels most, however, is in restoring all your data to a new ROM.
If you just rooted your Android device, then you're still using your default Android ROM. If you want to change that, however, you can download Titanium Backup, install it, and back up all your data to the app. Then, install a new custom ROM and restore your backup using Titanium Backup. Like magic, all your data and apps have transferred to the new ROM. It's like you just swapped out a skin. That's how easy it is.
Titanium Backup is also an awesome app for having total customizable control over your backups. You can set complicated backup schedules, or choose which data gets backed up on which nights of the week. This customization makes Titanium Backup the Swiss Army knife of backup apps.
Of course, calling Titanium Backup just a "backup" app would be rude: it also removes crapware and adware, for example, and deletes unwanted data from old apps.
For all of these reasons, Titanium Backup is widely considered to be a must-have root app.
Why It's Not Always the Best
Titanium Backup isn't the world's most perfect app. It falls short in some areas. It's never been the prettiest-looking app, for example (although most users don't care about that).
It's also not quite as user-friendly as some people would like. Basic backups are simple, but more complex backups may require some fiddling with the settings before you get exactly what you're looking for.
Aside from that, there aren't really any faults with Titanium Backup. I mean, it does everything it says it's supposed to do along with a ridiculous number of other things.
Conclusion: Should You Install Titanium Backup?
Honestly, I don't even know why you're reading this Titanium Backup review: Titanium Backup is the reigning, defending, undisputed champion of the backup app world – and it's not even close.
Download Titanium Backup today on your rooted Android device by going to the Google Play Store here:
https://play.google.com/store/apps/details?id=com.keramidas.TitaniumBackup&hl=en