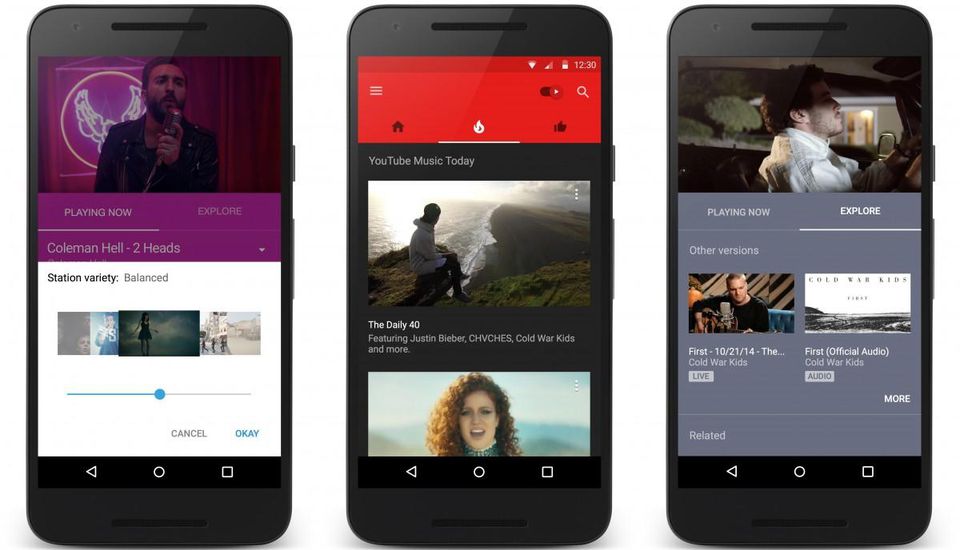 Google's music strategy was falling behind for years. It took years for the multi-billion company to devise a plan how to make a music-streaming app that users will cling to.
To be honest, Google Music is great, but at the same time not that great. It's confusing. The app showcases many potential, but it's just lacking somehow and having a hard time competing with other music-streaming apps like Spotify. Maybe the app is too formal for millennials? We do not know.
Google realized that people tend to use YouTube to compensate for the missing features of Google Music. However, Google did something out of the ordinary. With the launch of YouTube Music, people are expecting the Google Music will be phased out. Instead, they decided to get rid of YouTube Red instead.
It's time to kiss YouTube Red goodbye and say hello to YouTube Music and YouTube Premium.
May 22 is YouTube Music's Birthday
Google already made the YouTube Music app available in some countries on May 22. And it is expected to roll out all over the globe by early June. Users can find and download the app at the Google Play Store. If you can't find it yet, check back more often until Google makes it available in your country.
For only $9.99 monthly subscription, you'll get to enjoy Ad-free music, listen in the background, and download and stream offline. Note that the price can be cheaper in some countries just like other subscriptions. The US subscription is usually more expensive.
For YouTube Premium, previously YouTube Red, old subscriptions will not be affected but new users will have to pay $11.99. With YouTube Premium, you'll receive the same benefits as YouTube Music Premium, but with added bonuses. You can play ad-free videos, let the video play in the background, stream offline, and access to the growing collection of YouTube Original programming.
YouTube Originals to take on Netflix
Reports claim that Google will be focusing on YouTube Originals. This section of YouTube may not be as promising as Netflix, for now, but Google is doing its best to improve it. YouTube Originals is supposed to offer bigger original series and movies" spanning the genres of action adventure, drama, comedy, and reality shows. And just like Netflix, it will operate around the globe.
Now that we've tackled what's new for YouTube. We left out one important detail: What will happen to Google Music?
Can we still rely on Google Music?
Google, surprisingly, promised to keep Google Music alive and let the old subscriptions enjoy their pay. However, we wouldn't keep our hopes up that it will stay this way forever. Slowly but surely, Google will eventually phase out Google Music. Google is hoping for YouTube Music to take Spotify and Apple Music head on, and having another service lying around will only create confusion.
Google Music is up and kicking for now, but it will probably won't last for more than a year, or worse before this year ends. So, if you're a Google App-fan, you might want to start moving on from Google Music and make yourself comfortable with the all-new YouTube Music app, while it's hot.