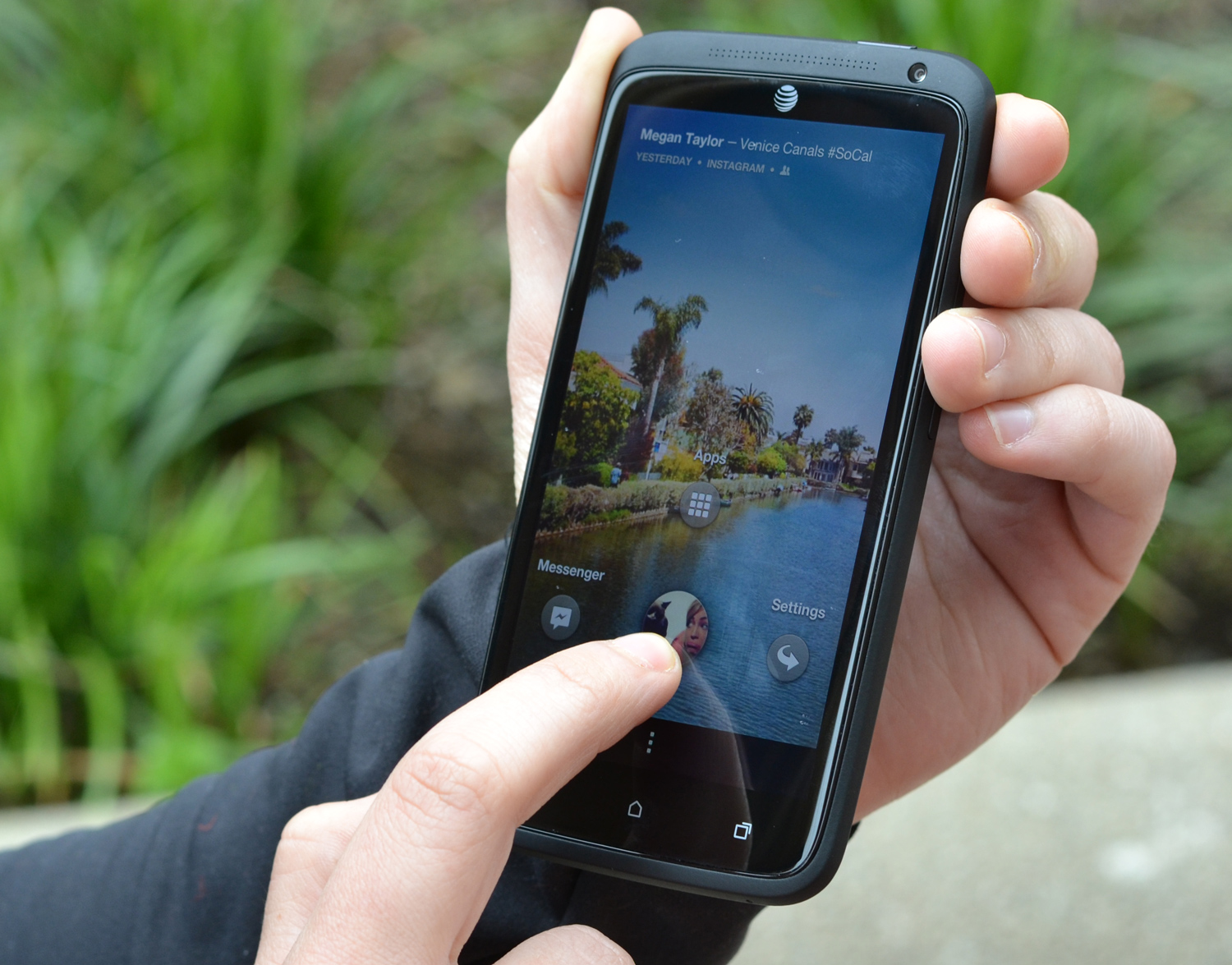 Last week, we told you about Facebook Home and why it will change the way Android users use their handsets. Today, Facebook Home is now available as a free download from the Google Play Store.
Facebook Home is actually multiple apps put together. Facebook calls it a "family of apps" that aims to transform the Android experience. And by "transform", Facebook means that it will turn your Android pone into a Facebook phone.
Facebook Home is currently compatible for all the following Android devices:
-HTC One
-HTC One X+
-Samsung Galaxy S4
-Samsung Galaxy S3
-Samsung Galaxy Note 2
Download Facebook Home today for free from the Google Play Store
Poorly reviewed thus far
If you look at the Google Play Store link for Facebook Home, you'll find some poor ratings. The majority of users have given Facebook Home 1 star out of 5, giving it a total average rating of 2.2/5
Uh oh! That's not good. Here are some common complaints about the app so far:
-Kills my battery
-You can't use widgets with it
-Replaces your phone's launcher
-Takes too many different moves and clicks just to get to the main Android home screen
-You have to go to the 'phone' app just to make a call
-Steep initial learning curve
"I bought my HTC because of its sense, now Facebook wants to invade my phone and destroy my beloved HTC sence! (sic) I will never let that happens."
Some good things
A lot of people left 4 and 5 star reviews for Facebook Home. These people said things like:
-Clean and minimalistic interface
-"Fills up gaps in my day well"
-"A wonderful first effort"
-Good for "Facebook-ophiles"
Zuckerberg says he's not trying to make a totally new operating system, but he's certainly made a dramatic customization to an existing operating system. Could a totally new Android OS be far behind?
Anyways, you can download Facebook Home here