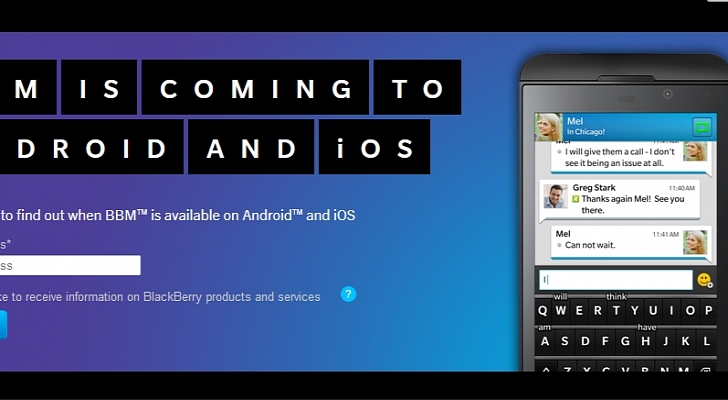 BBM for Android is one of the most-hyped app releases of all time. I'm not saying BBM for Android will be the greatest app ever, but a lot of people are certainly excited about it. Personally, I'm excited because BBM is the only major thing I miss about my old BlackBerry (and a battery that could last 2-3 days, I suppose).
BBM for Android is a hyped Android app release because it's been rumored for over a year. BlackBerry officially announced it was creating the app several months ago. At first, it seemed like the app would be released within just a few weeks of that announcement, but time has slowly dragged on with no release date in sight.
BBM for Android rumors have been swirling all summer. A few weeks ago, it seemed like BBM was going to be released sometime in mid-August, and a number of convincing BBM fakes even appeared on the Google Play Store.
It's August 31st now and that summer release date clearly didn't happen. But today, we did receive some real news about BBM for Android: BlackBerry revealed a signup page for its Android and iPhone mobile apps.
You can check out the signup page here and enter your email address. Once BlackBerry has your email address, I have no idea what they're planning to do with it, but at the very least, you'll be one of the first people to know when BBM for Android/iOS gets released.
You can view the BBM for Android landing page here. And as for the BBM for Android release date, it will likely be sometime in September.