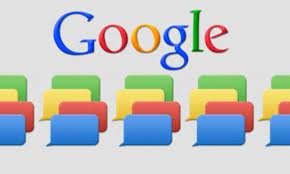 Google Reader is dead. And in its place are a bunch of good Reader alternatives for Android. But Google wasn't going to just abandon its legions of Reader fans and throw them into the arms of third-party services.
That's why Google is currently developing something called 'Babble'. Although details of the project are hazy at this point, Babble aims to unify a number of different Google services, including various messaging platforms.
Why does Google need a unified messaging service? Well, because its messaging services are atrocious at the moment when compared to Skype or even Facebook Messenger. I didn't realize how many different Google messaging services there were:
–Google Talk (basic instant messaging service over Gmail)
–Google Hangout (for Google+ users)
–Google Drive Chat (for users that are sharing files over Google Drive)
–Google Voice (phone service for free PC to PC calls, like Skype)
Each of these messaging services works in essentially the same way, although there is absolutely no inter-connectivity between them.
When Babble is released, it's expected to allow users to chat, video call, and share files over one unified interface. The program is being developed from scratch, although it should maintain Google's characteristic interface and simplistic design.
A screenshot for Babble was recently leaked. Here's what it looks like: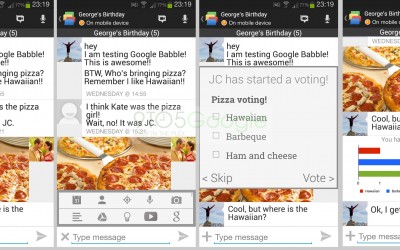 Is Babble really a good idea?
If Google connects all of these services through Google Babble, there should be hundreds of contacts on my list from day one. Between university projects, work, and my social life, the integration of all of the above services would send my contact list skyrocketing. Do I really want my work and social lives mixing in one chat box? Maybe not. But hey, it's not like I'm going to stop using Google services any time soon.
We'll learn more about Google Babble at Google's I/O 2013 event, which takes place from May 15 to 17, 2013. Google is also expected to discuss Key Lime Pie features at that event, so it should be a very exciting time for all Android fans.