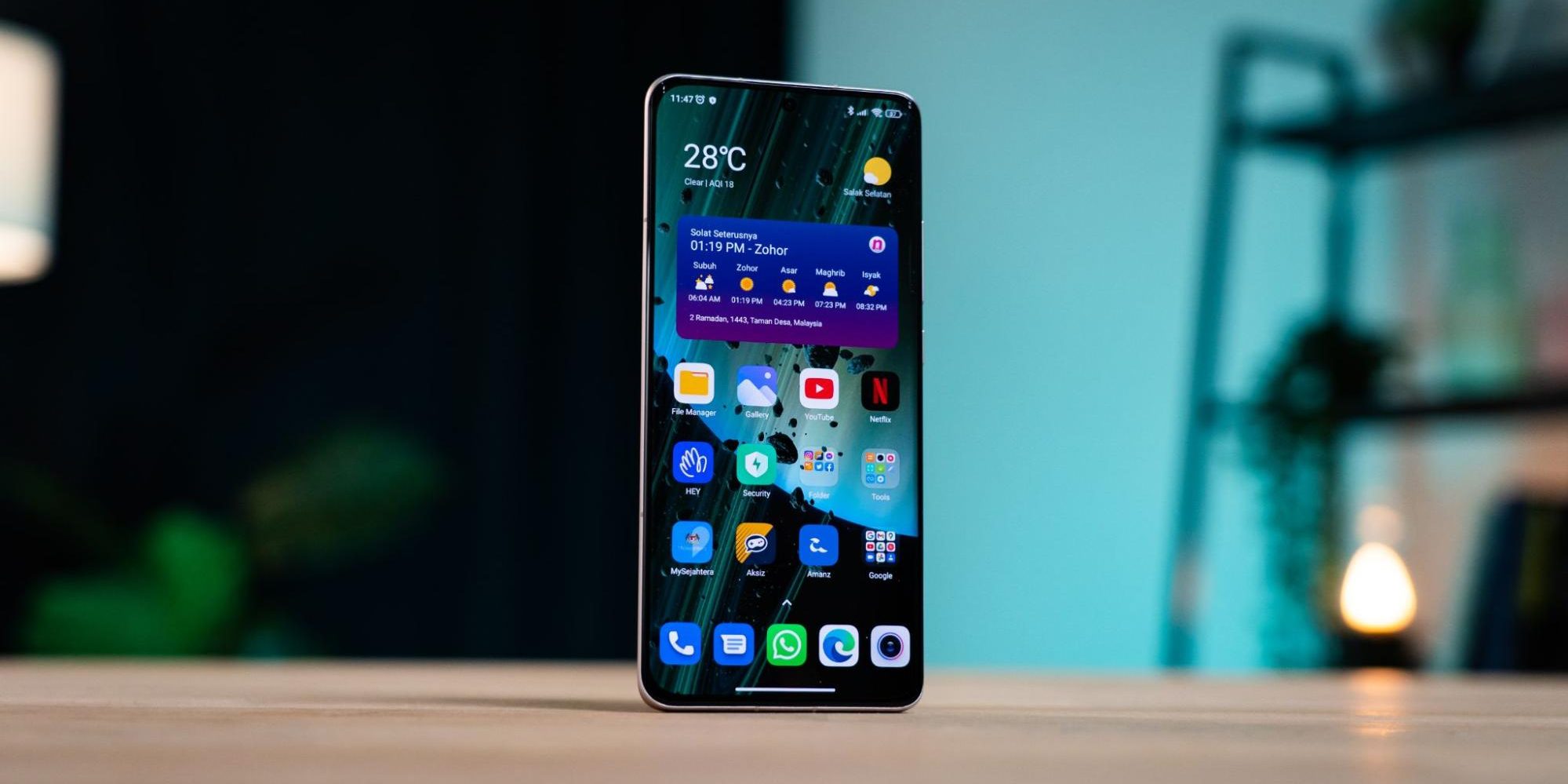 Bored with the default look and feel of your Android phone? Good thing you don't have to be stuck with it. Here are 9 powerful ways to make your phone match your unique personality!
How to customize your Android
1. Get yourself a cool phone case
Before you think about internal aesthetics, make sure you've got the external covered. What use are pretty wallpapers if your phone shatters into a million pieces if you drop it once or twice? Protect your phone first, beautify it second.
Now, because a phone case's primary role is protection, you probably didn't expect to find it on a list like this. But that's exactly why we included it – it's the one thing no one ever really talks about in terms of personalization.
Nowadays there are so many affordable kinds of funny, artistic and unique cases out there. If you want to spice up your Android, give its outer shell some personality. Or, if you want to keep it simple and monochromatic – and there's absolutely nothing wrong with that – at least pick your favorite color and not just whatever is available.
We promise it makes a difference!
2. Set custom sounds & ringtones
There's a reason Android phones have such a reputation for customizability. It really extends to almost every part of your phone, and ringtones and sounds are no exception.
You know what this means, right? Whatever musician or band you're currently obsessed with, you can turn their tunes into your ringtone. You can even set a different one for each contact. You can also set your significant other's laughter or your cat's meow as a notification tone. The possibilities are pretty much endless, so why not make use of them?
All you need to do is go to Settings > Sounds & vibration > Phone ringtone > My Sounds, tap the + icon and select an audio file from your storage. Some models may not necessarily include 'My Sounds', but will provide you with a plus sign right from the ringtones menu.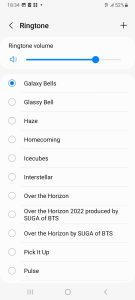 To alter your notification sound, you'd follow the same process, except through the 'Notification sound' setting.
3.
Search for eye-catching wallpapers
Default wallpapers are usually very beautiful, but not particularly thrilling. Luckily, there are tons of free or affordable apps that allow you to download high-quality images of almost anything you want. A lot of them even give you the option to design a wallpaper yourself.  
We recommend you also try using an AI generator to bring all your funniest or craziest ideas to life in an image. Or you can simply set a photo of your favorite people, pets or places as your home- or lock-screen.
4.
Switch up your text, themes and icons
Keep in mind that different manufacturers provide different native appearance options on their devices. Most Android models have at least a few decent ones to choose from, though. So make sure to take a good look around your settings and check out what kind of theming and text adjustment tools you've got at your disposal.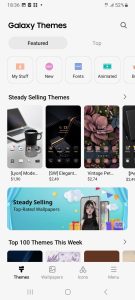 If you aren't really feeling any of the built-in or downloadable icon packs, fonts or themes, don't worry – there are other ways, but more on that in just a bit!
5.
Experiment with keyboards
The GBoard on your smartphone isn't exactly uncustomizable, but you may find sticking with the default option kind of dull.
If you hop onto Google Play Store, you'll discover a bunch of keyboard apps with different looks and adjustment options. You wanted to personalize your phone – you might as well go the whole nine yards then!
6.
Consider installing a launcher
If the natively available personalization options on your Android device leave a little to be desired, here's a simple life hack for you.
One of the best ways to customize an Android phone is by installing a new launcher, because it extends your options quite a bit.
Various launchers can be found on Google Play Store and most are free or really inexpensive. These apps allow you to completely transform the appearance of your phone's interface, instead of just switching icon packs, themes and wallpapers. With a launcher, you can also change the app drawer look, the entire color scheme, icon and text size and style and so much more.
Do remember that different launchers are built for different preferences. So it's best to go ahead and explore them to find the one that perfectly suits your style.
7.
Get on board with the widgets
You may think widgets are useless and all they do is clutter up your home screen, but it doesn't have to be that way. As long as you keep them arranged nicely, they can be a delight and you won't see them as a sacrifice of your screen's real estate at all.
One look at them and you already know what's up – what the weather's like, how many steps you've taken today, how many messages you have pending and more. That's the kind of quick access we love!
8.
Organize your home screen
You can have multiple home screens, so make the most of this brilliant option. There's no need to go through the trouble of going into the app drawer and searching for stuff when you can easily make everything accessible and neatly arranged.
Play around with widgets and icons until your home screens look and feel just right. Most widgets have several looks and sizes to choose from and you can create folders by grouping apps together.
9.
Root your device
If the customization options we mentioned aren't enough for you, then rooting your Android is probably the only option. It gives you the ultimate control over both your phone's appearance and the administrative side of things.
If you'd like to know more about what it means to root your device and how to check whether your is already rooted, check out this article.
Summary
There are tons of things you can do to make your smartphone really you. We've brought you the most effective ones – happy personalizing!