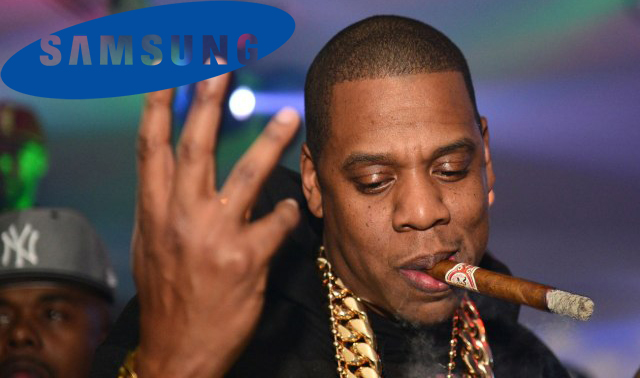 Last week, One Click Root revealed that Samsung recently paid Jay-Z $20 million as part of an exclusive contract. The nature of that contract wasn't revealed until the NBA finals, when Samsung and Jay-Z teamed up for a commercial discussing Jay-Z's next big album:
http://www.youtube.com/watch?feature=player_embedded&v=B–ZARCwSIE
In that commercial, we see three minutes of Jay-Z talking about how he creates his music while previewing beats from the upcoming album. We see him playing around on a Note 2 at one point during the video, but other than that, we don't see anything Samsung-related until the very end, when the screen reveals "The Next Big Thing Is Already Here".
Jay-Z's next album, called Magna Carta Holy Grail, is set to be released on July 4. But thanks to Samsung's exclusive deal, users of the Galaxy S3, S2, and Note 2 will be able to download an app that gives them exclusive access to Magna Carta Holy Grail 72 hours before the general public.
As far as I can tell, this is the first time something like this has been done by the music industry. Apparently, Samsung was so happy with its users that it wanted to buy them a present. So the first million users who download the Magna Carta app (which becomes available on the Google Play Store on June 24) will be able to have exclusive access to Jay-Z's new album.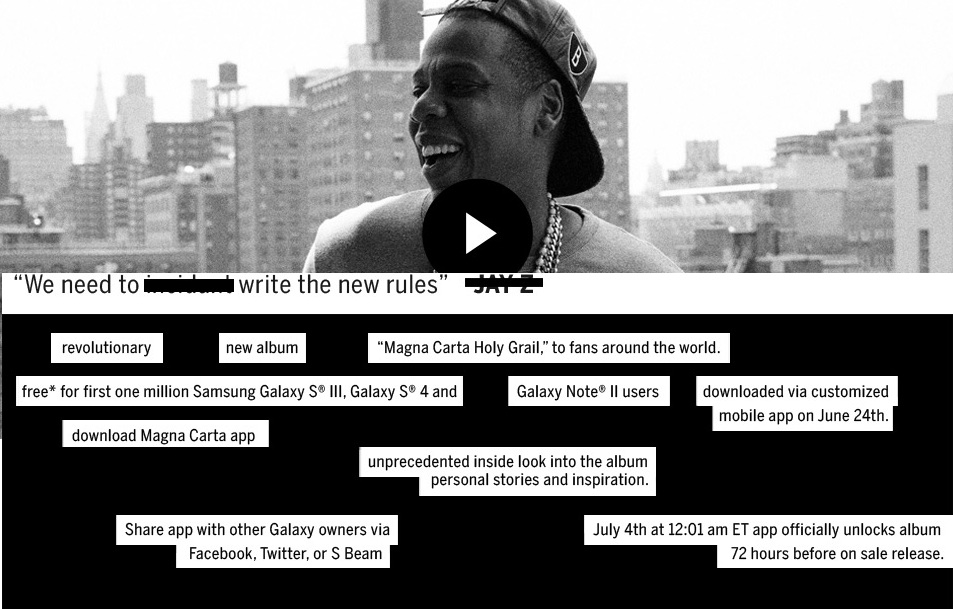 It's a sweet deal for Galaxy and Note users and it's a sweet deal for Jay-Z. Hova gets a confirmed one million album sales before the album ever gets released – which gives the album instant platinum status.
You can learn more at MagnaCartaHolyGrail.com, which will also feature the link to the Google Play Store App on June 24. After downloading the app, users will get full access to the Jay-Z album on July 1 at 12:01AM, a full 72 hours ahead of the official July 4 release, which will be a sweet Canada Day present for Canadian Galaxy users like me.