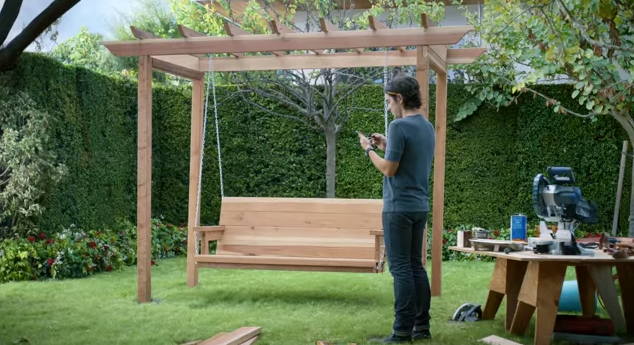 Samsung continued its aggressive Note 4 marketing campaign this past week with three new advertisements asking users "Do You Note?"
The commercials aren't nearly as weird as Samsung's other endeavors, some of which have been amazingly awful.
The latest series of advertisements highlights some of the best Galaxy Note 4 features, including the S-Pen, multitasking, Photo Note, and a new croppable screenshot thing (I don't know which fancy marketing term Samsung has used to describe that last feature).
Here's the first commercial, where some dude tries and fails to murder his partner with an elaborate swing chair:
In that commercial, we learn that the "croppable screenshot thing" is actually called Smart Select, and it's "an intelligent new feature that lets you save text and images from any app on your phone."
That commercial is relatively normal. It's got a weird little techno beat, an average-looking couple, and a silly situation where someone uses their phone to solve a problem.
Check out the next two commercials:
That first commercial highlights the Multi Window mode feature, while the second highlights Photo Note, which lets you scribble on the back of any
I'm going to be honest, it took me two viewings to figure out the humor in that second video. I'm not a smart man.
Oh, and there are a total of zero words spoken in both those commercials. Maybe Samsung is maximizing its advertising budget by releasing those ads in English and non-English language markets?
Of course, Samsung isn't the only Android manufacturer that makes some very weird commercials. I guess that's what you have to do to get people talking these days. And hey, it worked!