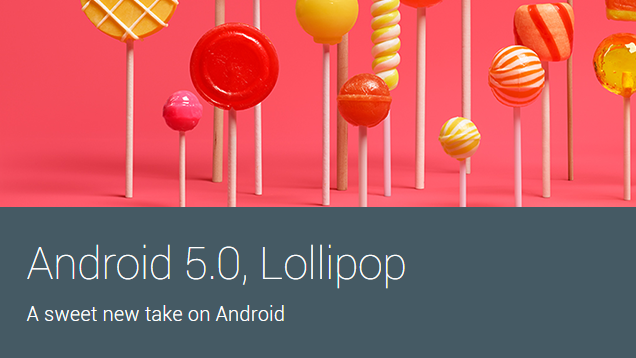 Android 5.0 has been officially announced by Google. Along with Lollipop, Google also announced the Nexus 9 and Nexus 6.
So yeah, it's been a pretty exciting week for the Android community so far. In case you missed it, here are 6 cool things you may have missed about Android 5.0 Lollipop.
6) Material design is everywhere
If you've never heard of material design, then you will shortly: one day, Google woke up and decided it liked a UI system with square edges and flat surfaces. It liked that UI system so much that it integrated it into all its apps as well as Android 5.0
Android 5.0 is dominated by Material Design. Fortunately, it's not a UI change that you can either love or hate: you'll love it.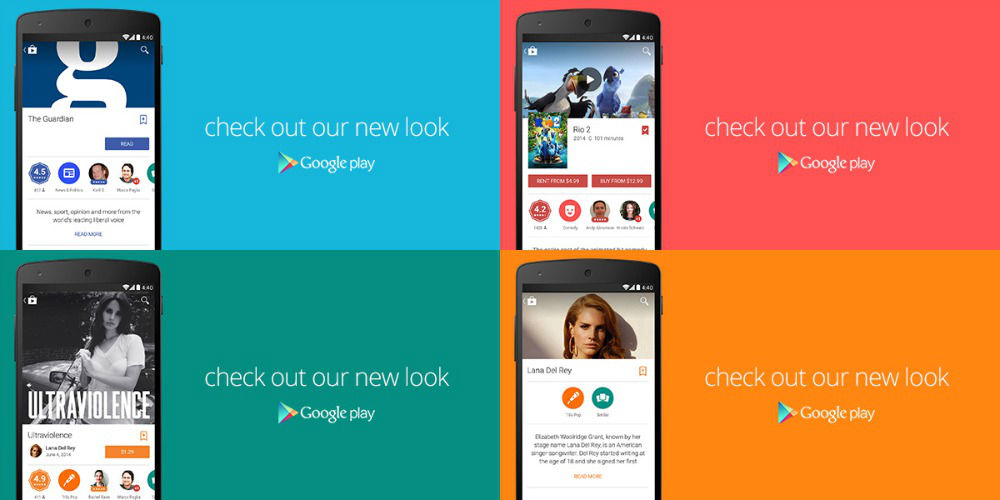 Material Design is a sharp-looking UI that works well on mobile devices and offers enhanced responsiveness. Key features of Material Design include:
-"Responsive, natural motion, realistic lighting and shadows, and familiar visual elements" are all designed to enhance navigation and make Android easier to use
-Bold colors and a responsive UI are represented across all devices and apps for a consistent, intuitive experience that just gets more intuitive the more you use it
-New typography, edge-to-edge imagery, and vivid use of colors help focus your attention to where it needs to go
Once you skip past all the marketing lingo you end up with this message: Material Design looks good on mobile devices and it's easy to use. Awesome.
5) Smarter notification system that only bugs you when you want to be bugged
I don't know about you, but I can't keep my phone near me when I'm working. Otherwise, I'm constantly bothered by Snapchat, Facebook, Twitter, and texts. And I'm not even that popular!
That's why I like how Android 5.0 is adding a revamped notification system with new ways to control when – and how – you receive notification messages.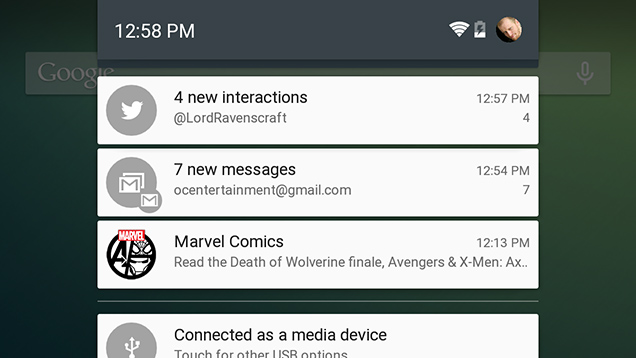 New notification features include:
-Priority mode which can be activated via the volume buttons. When in Priority mode, Android will only let notifications from certain contacts and certain apps through. You can also schedule recurring downtime sessions, like every night from 12am to 8am if you want to get a peaceful sleep while still letting emergency calls come through.
-Incoming phone calls will no longer bother you if you're playing a game or watching a movie. You can easily dismiss incoming calls with a flick of your finger.
-You can now prevent notifications from specific apps. Sick of that spammy game bothering you with pointless notifications all the time? Turn it off.
Ultimately, the notification system is more intelligent than ever before. It even ranks your notifications based on their perceived importance. Texts from your girlfriend, for example, will appear higher on your notification bar than texts from that weird kid from college you haven't talked to since graduation.
4) Project Volta is the real deal for battery life improvements
Project Volta sounds like something from a Bond movie. But it's not. It's Google's new commitment to preserving your battery life.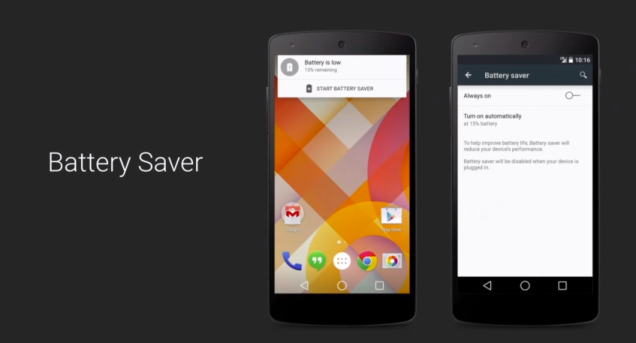 Android 5.0 Lollipop is the official unveiling of Project Volta. Battery life improvements include:
-A "Battery Saver" feature which can extend battery life by approximately 90 minutes
-A new "time left until fully charged" statistic is now available when charging your device
-A new "estimated time left until you need to recharge" can now be found under battery settings
-Smarter Bluetooth searching, including power-efficient scanning for nearby Bluetooth devices
-Overall battery life optimization across all of Android
Android 5.0 early beta testers put Project Volta to the test. Even in its early versions, Android 5.0 offered noticeable improvements in battery life. We'll let you know more about battery life when Lollipop tests finally come out.
3) Huge performance enhancements, including 64-bit support
Apple made a big deal out of the fact that the iPhone 5S had a 64-bit processor. Android 5.0 Lollipop finally adds 64-bit capabilities to our favorite mobile operating system.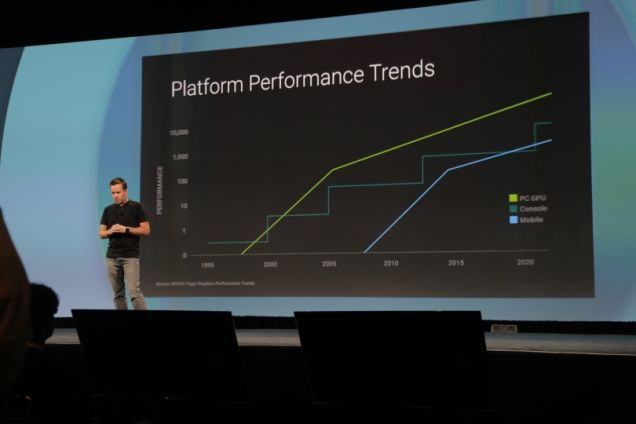 In addition to 64-bit, here are some other wide scale performance enhancements on Lollipop:
-ART is here. The new Android runtime promises to make apps – and the entire OS – more efficient
-"Up to 4x performance improvements"
-Support for 64-bit SoCs using x86, ARM, and MIPS-based cores
-Native Android apps like Chrome, Gmail, Calendar, and Google Play Music will all ship 64-bit
The Nexus 9 is 64-bit and Android Lollipop will take full advantage of its processor. iOS has been able to do some pretty amazing things with 64-bit processing power and the iPhone 6's A8 chip, and now it's time for Android to see what its manufacturers can do with that kind of power.
2) It comes with a kill switch that should deter phone thieves
A year ago, Apple released a kill switch for its iPhone via iOS7. That kill switch let someone permanently shut down their iPhone if they registered it as stolen. This meant phone thieves would be left with a useless brick instead of a free $700 smartphone.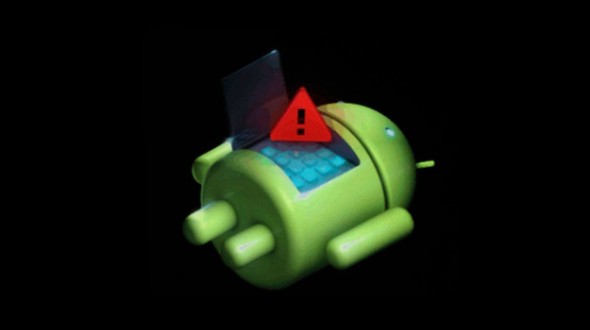 Does that sound silly to you? Well, it shouldn't – iPhone thefts decreased in cities across America after the kill switch was introduced.
Android 5.0 is introducing a similar feature. The kill switch feature on Android 5.0 is officially called "Factory Reset Protection".
Surprisingly, the main people who wanted kill switches were law enforcement officials – not smartphone users. Ever since Google announced the kill switch feature, law enforcement officials like San Francisco district attorney George Gascon have been widely praising Google. That's the same guy who said thefts of iPhones have "plummeted" since iOS's kill feature was integrated, so he clearly knows his stuff.
Oh, and despite the dramatic name, the smartphone "kill switch" is simply a piece of software. It's not a built-in canister of TNT that explodes when triggered.
1) Many other large and small improvements
There are many other small and large improvements in Android 5.0 Lollipop. Here are some of the changes you might care about: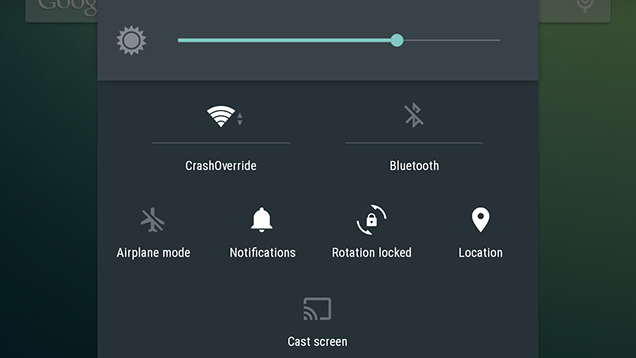 -Android TV is now available on most "living room devices" and lets you seamlessly use Android over your TV
-Instantly setup new Android devices simply by tapping your old one against your new one (seriously – it works via NFC)
-Enhanced tap and pay functionality which lets you easily manage multiple payment apps by switching between them
-Enhanced Google Now support, including the ability to say "OK Google" to wake your Nexus 6 and Nexus 9 when your screen is off
-A better internet connection everywhere you go, including smarter network handoffs
-Support for 68+ total languages, including 15 new additions. New supported languages include Basque, Bengali, Burmese, Chinese (Hong Kong), Galician, Icelandic, Kannada, Kyrgyz, Macedonian, Malayalam, Marathi, Nepali, Sinhala, Tamil, Telugu. Clearly, Google is focusing its support on various Indian languages. Only like 3 million more languages to go before they've got all of them!
Conclusion: You should be excited
So should you be excited about Android 5.0 Lollipop? Absolutely. This is the biggest Android change we've seen in a very long time. It's a huge improvement in virtually every category.
The only problem with Lollipop, of course, is that most of us won't get it until like 2016.