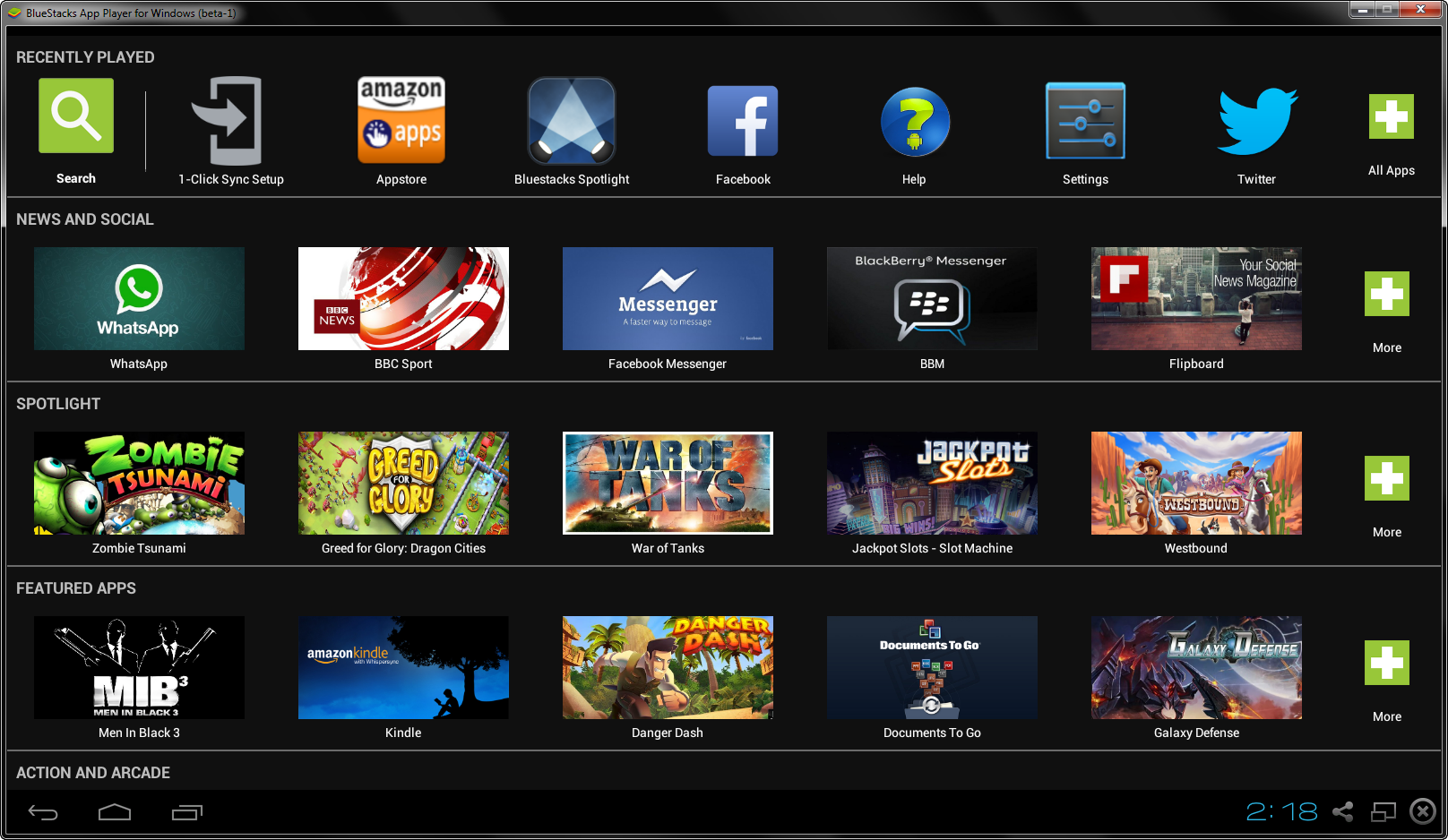 One of the downsides of the app development explosion over the last few years has been the lack of innovation in PC software.
Why would developers create PC software for a limited number of users when they can spend the same effort making software for hundreds of millions of potential customers around the world?
Most people have decided that there's no way to run Android apps on their PCs. You can't run Shazam to identify that song you're playing, send a sleazy Snapchat over your webcam, or play popular mobile games like Subway Surfers.
Nothing could be further from the truth. Today, I'm going to show you how to easily run Android apps on any Windows or Mac OS computer with just a few simple steps.
Step by Step Guide
Step 1) Download a free software program called BlueStacks App Player. BlueStacks is available for Windows XP, Vista, Windows 7, Windows 8, and Mac OS X.
Step 2) Install BlueStacks
Step 3) Open the software and access Google Play Store, Amazon App Store, or any other app store of your choice. Download the apps you want to use and enjoy!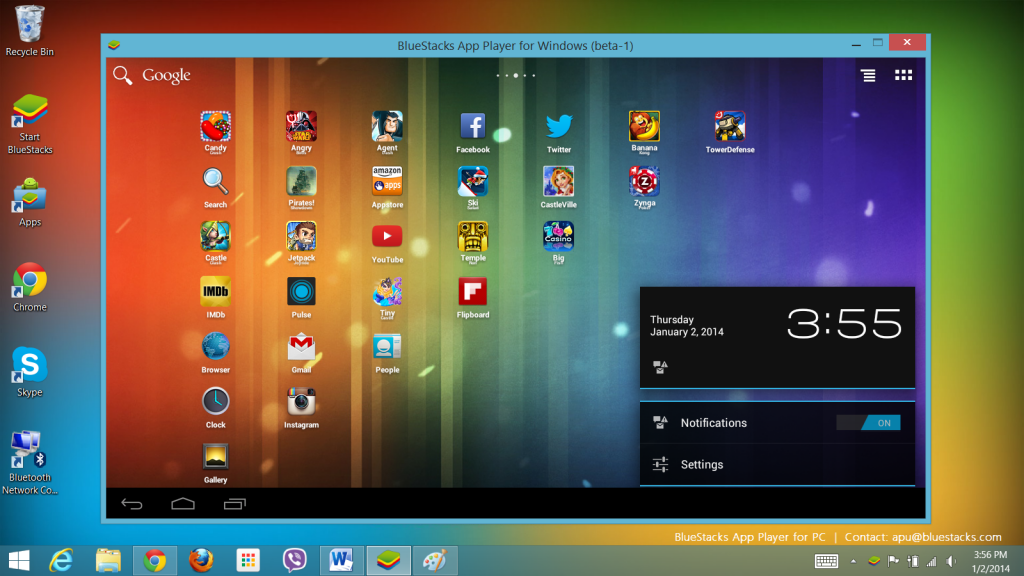 How does it work?
BlueStacks is basically an Android 4.0 emulator. It runs a version of Android 4.0 Ice Cream Sandwich on your computer and tricks those apps into thinking your computer is just another mobile device.
A lot of work has gone into making BlueStacks what it is today. App compatibility is above 95%, which is higher than some mobile devices. Most people use BlueStacks to play mobile games, although you can also use it for messaging applications like WhatsApp or whatever other mobile-only apps your heart desires.
The only major restriction to BlueStacks is being unable to play Android Jelly Bean and KitKat games. However, in the near future, the developers of BlueStacks aim to release an Android 4.4 KitKat upgrade.
The software is free and legal to download because Android is open source. Most computers will run the software without issue – unless your computer is less powerful than the average Android 4.0 smartphone, you'll be able to enjoy free and easy mobile gaming on your computer or laptop.
Running Android apps on your PC doesn't get much easier than this.