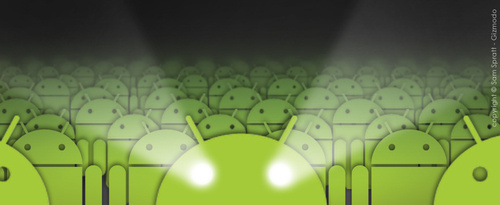 It's not a big secret that not everyone is born a big tech geek and is not into exploring the complexities and nuances of gadgets and software. Therefore, it's completely understandable why so many people are not comfortable with the idea of rooting; however, it does not mean that you cannot learn to make the best with what you have and take the time to understand a few simple tips and tricks that could optimize your Android device significantly.
In Part 1, we already gave you a taste of the possibilities you can explore without resorting to the root route. Now it's time to take things a step further.
Here are a few more things that you must keep in mind to get the best performance out of your lovely android.
While your phone might or might not have a high speed memory card, it is always advisable to add a high speed memory card to your phone because not only does it add more storage, it adds more speed to your phone as well. If the idea behind installing a memory card is an overall better performance of the phone, then go for a class 6 or a class 10 memory card.
There is a difference between widgets and apps. While apps are only active when you are using them, widgets are always running in the background, even when your are not using them. Therefore, even though you might feel the need for a lot of widgets yet try and go for the ones that are most essential because more widgets can significantly slow down your phone's performance.
It's understandable that live wallpapers are very exciting, they are not very performance friendly. They might look good for the first two weeks but later you get used to them they don't matter so much. However, all this while they are sucking on to the phone battery. The more badly a live wallpaper is made, the more quickly it will drink all the power. Thus, try and avoid live wallpapers.
While syncing is very helpful to you in your life, it is not so good for the battery. Therefore, keep the sync option on for the most required services, like your mail. For the rest, turn it off whenever you don't need it so that your battery lives more.
You might not have noticed but there are certain animations running on your phone, for example – fading in and out of the screen when you switch apps. While these seem to be very minor and go unnoticed, but they tend to slow the performance of the device. Once you go to the phone settings and and turn the animation option off in the developer section, you will notice that your android has started performing faster.
Therefore,  you can keep the performance of your Android Device top notch even if you are not going in for rooting you phone. These simple activities, ideally habits, will make sure that airy phone is never overburdened with redundant programs and applications, and allow you to use your device free of all hassles!