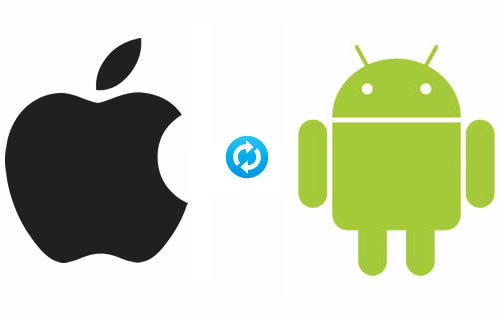 Many people are switching from iPhone to Android these days (and yes, some people are switching the other way, although not as many).
That's why a lot of people are trying to find the best way to switch contacts from one device to the other. Today, I'm going to show you how to quickly and easily switch your contacts from iOS7 to Android.
What you need:
-An Android
-An iPhone running iOS7
-A Google account, which you'll need anyway for your new Android
Step 1) Grab your iPhone and go to the Settings menu. Click Mail, Contacts, Calendars.
Step 2) Click Add Account and find Gmail under the list of providers. Enter your Google account username and password
Step 3) Toggle all of the aspects of your Google account you'd like to sync. By default, the Contact option will be toggled off, but we'll obviously want to turn that on for the purpose of this exercise. The toggle will glow green if you successfully toggled it on.
Step 4) Your iPhone will upload Contact information (and whatever other toggles you selected) to your Google account over the next few minutes. If you're super popular and have lots of contacts, then your contact information could take some time to be completely shared.
Step 5) Check your Contact sharing is complete by going to this URL: https://www.google.com/contacts
Step 6) Log into your Android with your Google account and watch your Contacts magically appear. How easy was that?
Remember the olden days when you had to manually switch each and every contact between phones? Remember when you could pay your carrier a "transfer fee" to switch your information to a new flip phone. You can relax now: those days are far in the past.