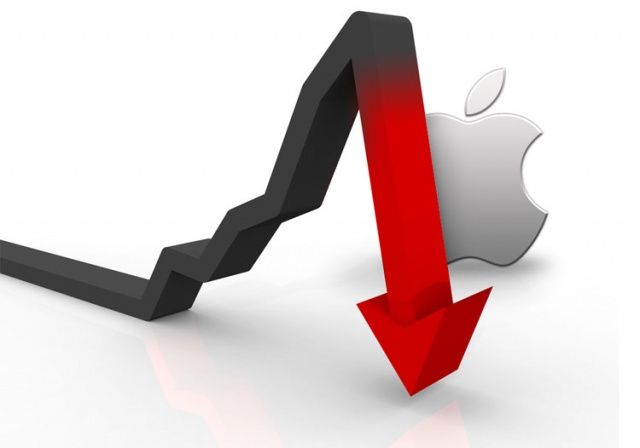 Apple's years of uninterrupted revenue growth are finally over: earlier this week, Apple published financial results for the fiscal fourth quarter of 26 (which ended September 24, just one week after the release of the iPhone 7 and iPhone 7 Plus).
During that three month period, Apple generated a total of $46.9 billion of revenue with $9 billion profit. That may sound impressive (and it is), but it's not impressive for a company like Apple. The important part of the news is that, for the first time since 2001, that's a decrease of revenue from the previous year-ago quarter – and it's not a small decrease.
In the previous year-ago quarter (Q4 2015), Apple reported revenue of $51.5 billion and $11.1 billion of profit.
The revenue drop is more than just from quarter to quarter. It's also a revenue drop for the entire (fiscal) year. As reported by The Verge, this is the first time since 2001 that Apple's annual revenue has declined year-over-year, dropping from $233.7 billion in 2015 to $217 billion this year.
That's a 9% revenue drop. The Verge cited declining iPhone sales as one factor. iPad sales were also down on the year (6%) while Mac sales took a huge hit after being strong throughout 2015 (15% drop in 2016).
It's not all bad news for Apple: they beat their iPhone sales forecast. They also experienced strong growth in their services, which grew 24% year over year. Those services include iCloud, iTunes, and Apple Music.
Apple, understandably, spun the news in their favor. The headline for the press release announcing the Q4 results reads, "Services Revenue Grows 24% to All-Time Quarterly Record of $6.3 Billion."
Maybe Apple should have kept that iPhone 7 headphone jack?