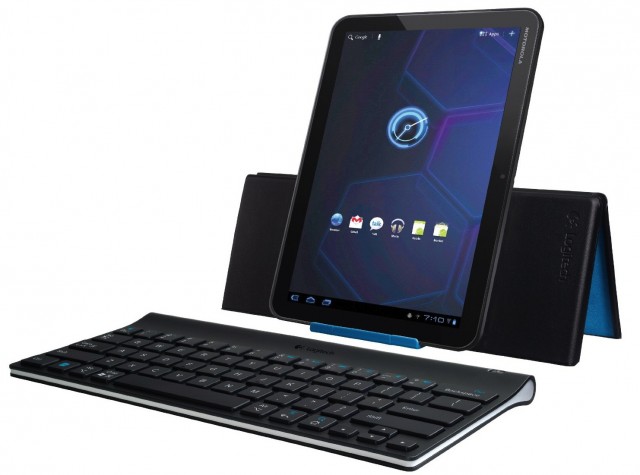 A few days ago we published some of the best holiday gift ideas for Android users in your family. But what about those people who have more than 5 Android fans on their wish list?
Well, for those people who couldn't get enough of the cool Android toys we showcased last week, here are five more Android-related gifts and toys that will impress fans of our favorite mobile operating system this Christmas season.
5) CoolStream Bluetooth Receiver

Apple and Android might not get along, but that doesn't mean you can't force them together in cool ways. If you own Apple-only speakers, then you might have given up any hope of streaming your Android music onto these speakers. But just because the connector is Apple-restricted doesn't mean that you can't play Android over your speakers.
In fact, you can do it wirelessly using a cool toy called the CoolStream Bluetooth Receiver. CoolStream reads Bluetooth signals and outputs them through an Apple connector. You can plug the receiver into any iPod dock or port and then stream music from your Bluetooth-enabled Android – without using a single wire. CoolStream will also work in your car.
CoolStream is available for $39.99 from Amazon.
4) Logitech Wireless Android Keyboard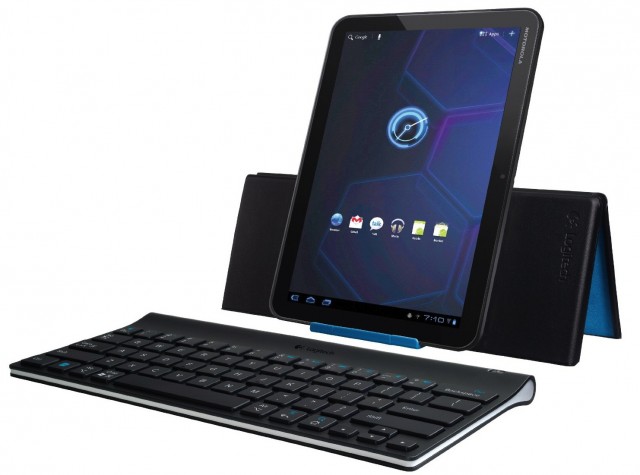 No matter how good a virtual keyboard may be, nothing can replace the feel of a physical keyboard. If you use your Android tablet (or even your smartphone) to type up a lot of information, then you need a good physical keyboard. And there are plenty of options for Android users in that department.
One of the best options is this Logitech wireless keyboard. It's not expensive, and it works without wires (over Bluetooth) and allows you to control volume, brightness, and other settings with convenience. It's also slim enough to fit easily inside a backpack.
The Logitech Wireless Android keyboard is $49.48 from Amazon and has an average rating of 4.5 stars out of 5 across 184 customer reviews. It also comes with an adjustable stand, which effectively turns your tablet into a usable laptop workstation.
3) Logitech UE Mobile Boombox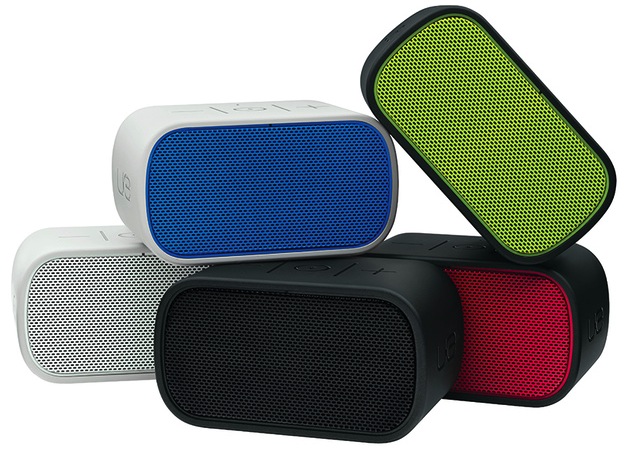 Thanks to the Logitech UE Mobile Boombox, you can tell somebody that there is a party in your pants without even exaggerating. The UE Mobile Boombox is a small portable speaker that you can easily bring anywhere. It may look small, but it packs a decent acoustic punch.
Another cool feature is the addition of a microphone that allows users to make calls and answer them – all through Bluetooth. It also has a rubberized exterior that makes it fairly rugged, which means you can throw it in your backpack (or your pants pocket) without worrying about damaging it.
The Logitech UE Mobile Boombox is $99.95 from Amazon
2) MOGA Gaming Controller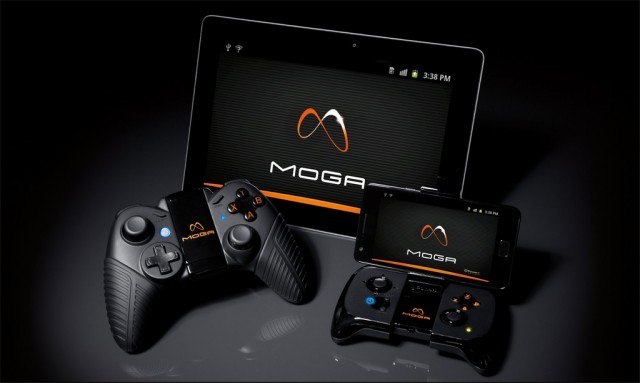 The latest Android smartphones and tablets can run some good-looking games. But no matter how good games look, touchscreen controls can be difficult – particularly for shooter games.
That's why controllers are becoming a more and more popular option. And a company called MOGA is leading the way in terms of Android controller support. Instead of just creating Bluetooth controllers that control your Android games (you can do that with a PS3 controller), MOGA's controllers come with handy attachment stands that will hold your tablet or smartphone in place.
The smartphone stands are particularly cool, since they allow users to attach their smartphones securely to the top of the controller. You might look a little nerdy whipping that bad boy out when you're riding the bus, but hey, at least you'll be able to set some new high scores.
MOGA's controllers are all available from Amazon, and they're not as expensive as you might think ($44.99 for the smartphone-holding controller). They also work with Android 2.3+ and higher, so don't worry if you don't have a top-of-the-line device.
1) PowerGen Backup Battery ReChargers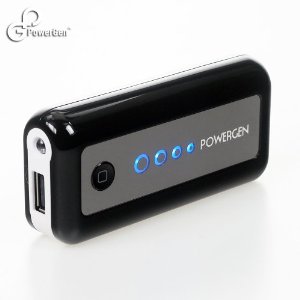 Most Android users have known the pain of a dead battery when they need it most. Whether you're traveling the world or coming home from the club late at night, a dead Android can cause all sorts of problems.
Thanks to portable battery chargers like the PowerGen BackUp Battery ReCharger, you can completely recharge your Android four times – without being anywhere close to an electrical outlet. The PowerGen holds a 8400mAh capacity battery, and since most Androids have a battery life of about 2000mAh, you should have no problem charging your Android wherever you go.
The PowerGen is great for camping. It's small and lightweight, and it can also charge two devices at once. It can be purchased from Amazon for just $39.99. Since the connectors are USB, you can also charge just about any electronic device with it.