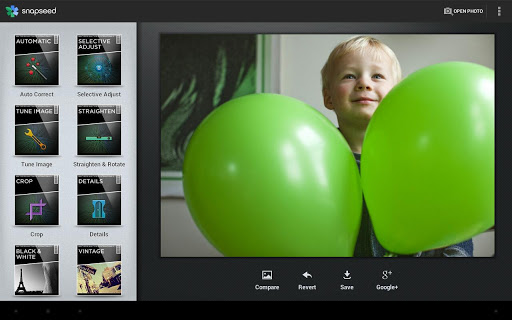 Snapseed was recently released as a free download onto the Google Play Store. Although Snapseed has had a long run of success on iOS (it even earned iPad App of the Year honors in 2011 and Best Mobile Photo App 2012), it took a long time to make its way to Android.
One Click Root first hinted about the upcoming Snapseed release back at the start of October 2012, which Google employee Vic Gundotra posted the first Snapseed picture to Google+.
So how does Snapseed stack up against its biggest rival – Instagram? Is it a viable competitor to the world-famous photo sharing software?
Basically, Snapseed is Instagram. It has all of the filters, photo enhancements, and editing power you need, as well as the ability to share pictures with social networks. If you've used Instagram before, then you know exactly what to expect from Snapseed.
It's unfair to say that Snapseed is a direct copy of Instagram, however. There are dozens of photo editing and photo sharing software programs available today, and each one borrows elements from one another. And as far as photo sharing software goes, many will agree that Snapseed is the best available today.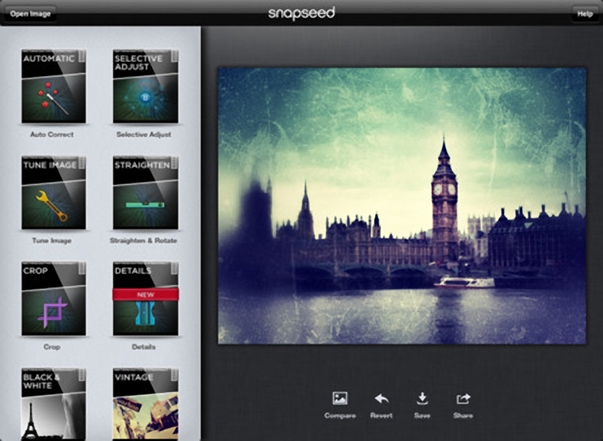 Here are a few of the features that make Snapseed special:
-Share Snapseed photos directly with social networks (including Google+)
-Tools like Tune Image, Straighten & Rotate, Crop, and Auto Correct
-Effects like Vintage Film, Grunge, Tilt-shift, etc.
-Desktop and mobile apps included
-A more simplified, minimalistic interface compared to Instagram
-Optimized for Android smartphones and tablets
Snapseed is currently only available on Android 4+ devices. If you want to see what the big deal is with Snapseed, you can download the app from the Google Play Store here.
Or, to learn more about Snapseed, visit Snapseed.com