Most Android users were disappointed by the launch of the iPhone 6. In fact, even a few Apple users were disappointed.
But the verdict is still out on the Apple Watch. With a wide range of customizable straps and a unique dial-based interface, the Apple Watch could attract more than a few fans.
But how does it compare to today's Android smartwatches? The Apple Watch has a swarm of Android competitors. Here are a few things to consider if you're in the market for a new smartwatch:
Pricing
Prior to Apple's announcement, the most expensive smartwatch on the market cost $299. That smartwatch – the Samsung Gear 2 – came with a 720p video camera and a whole suite of other premium features.
The Apple Watch costs an astonishing $350. That's a lot of money to pay for an accessory that has a limited range of uses – especially when you can get Google Wear watches with similar specs for $100 to $200.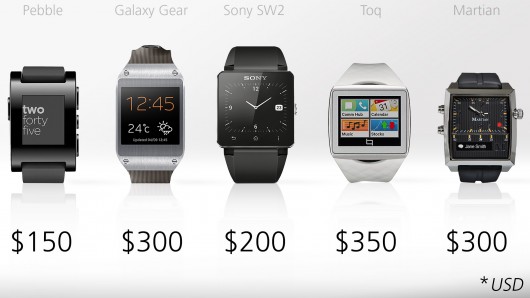 It's no secret that Apple is one of the world's most expensive tech companies. But with their latest smart watch, their pricing may be a little too high for consumers to jump on board.
Style
This category is entirely subjective. When it comes to the Apple Watch, it seems like people either love it or hate it.
Some people hate the square design because it looks geeky, unfashionable, and it's a computer strapped onto your wrist.
Other people like the uniqueness of the Apple Watch and the ability to make it look like a regular clock with a single twist of the dial. Plus, Apple offers a number of different strap designs with the Apple Watch, helping you match it to different outfits.
Personally, I prefer the appearance of a round-faced smartwatch. Devices like the Moto 360 don't look like a computer strapped to your wrist. They look like a watch that can turn into a computer.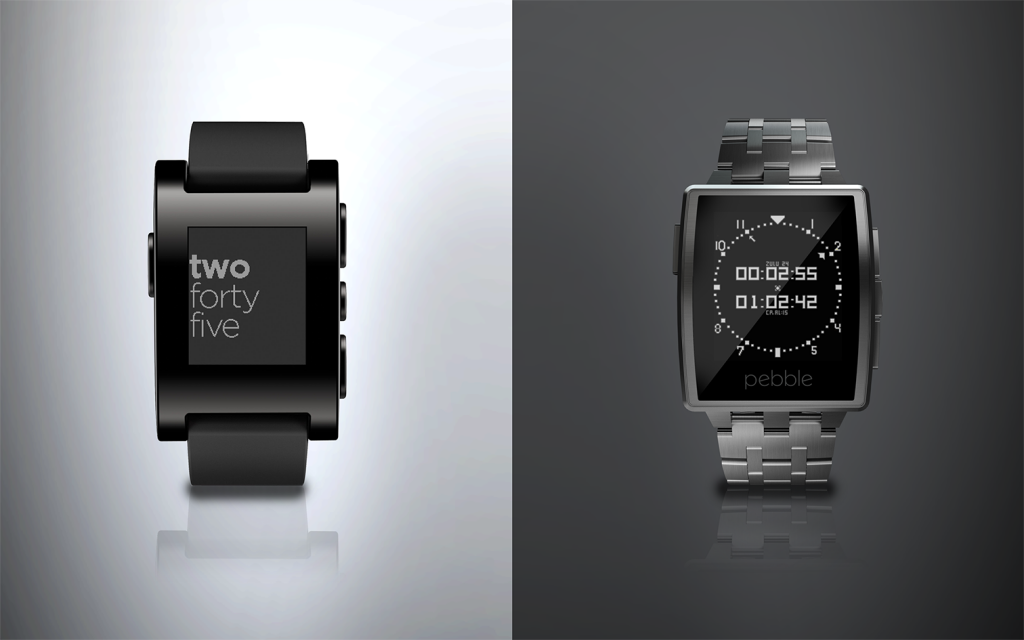 Meanwhile, even devices like the Pebble Steel look pretty good with a square/rectangular face. They've taken the best elements of smartwatches and traditional watches and combined them together.
Do you want a smartwatch that looks like a regular watch? Or do you want a smartwatch that looks like a computer strapped to your wrist?
Features and Functionality
This is one category where the Apple Watch edges out many of its Google Wear competitors. Specifically, the Apple Watch has features like a heart rate monitor, a "digital crown" and button interface, and "over two million" different watch face combinations.
The one major feature the Apple Watch doesn't have is a video camera – although most people agree that video cameras are not really necessary on a watch when you have one on your phone. Currently, the Samsung Gear 2 is the only major Android Wear watch with a 720p video camera.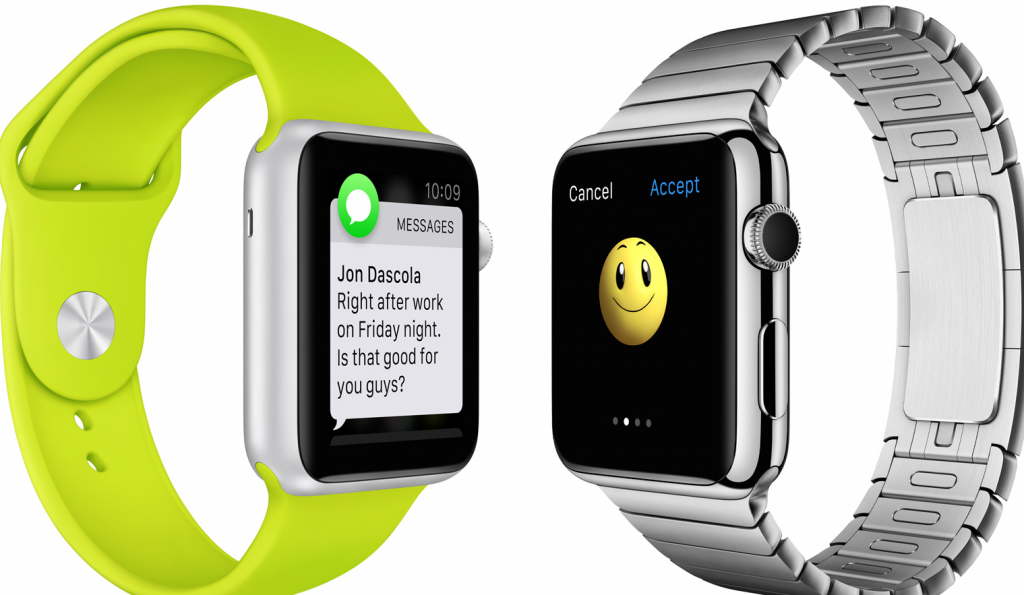 Apple is planning to release multiple Apple Watches, including "Apple Watch", "Apple Watch Sport", and "Apple Watch Edition". It's unknown what the specific differences will be between the watches.
Most Android Wear devices have these features in some form or another. You can switch back and forth from different watch faces at the press of a button, for example. And many smart watches – including the Gear Live – include heart rate monitors.
Ultimately, the only distinguishing feature on the Apple Watch is the "digital crown" control scheme. Other than that, the Moto 360, Gear Live, and G Watch all have virtually identical feature sets.
Compatibility
The Apple Watch, like most Apple products, is only compatible with other Apple products. It (presumably) communicates over Bluetooth, but it's only compatible with the iPhone.
You can't buy the Apple Watch if you own an Android device. You have to jump in the deep end of the pool and get both the Apple Watch and iPhone 5 or iPhone 6.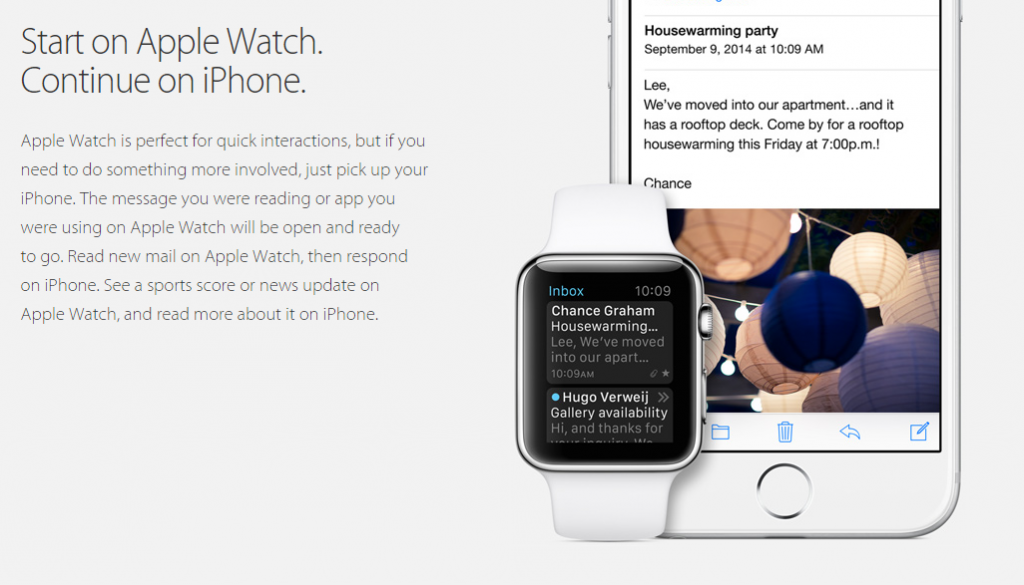 Google Wear devices, on the other hand, work with any Android device. You can use a Moto 360 with your Samsung Galaxy S5, for example.
In terms of compatibility, it's not even close. Android Wear is the easy winner.
Charging
The Apple Watch needs to be charged every day, and so do most Google Wear watches. Expect a battery life of 6-10 hours on all modern smartwatches.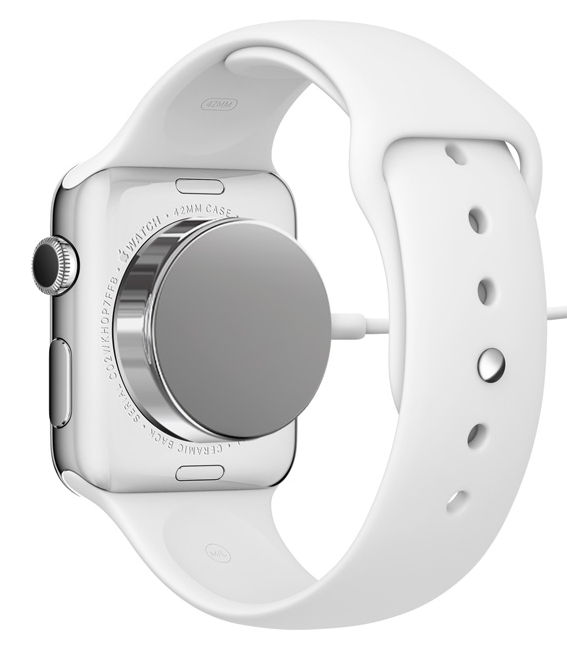 You charge your Apple Watch by attaching a magnet to the back of the device. That magnet clips on when you're within a short range of the back of your watch.
Most Android Wear watches charge via USB Pogo Pin ports.
Additional Features
Water resistance: The Samsung Gear Live is water and dust resistant and can stay submerged in water for about 30 minutes without major damage (although it's not meant for use while swimming). It's unknown if the Apple Watch will have any type of dust or water resistance included.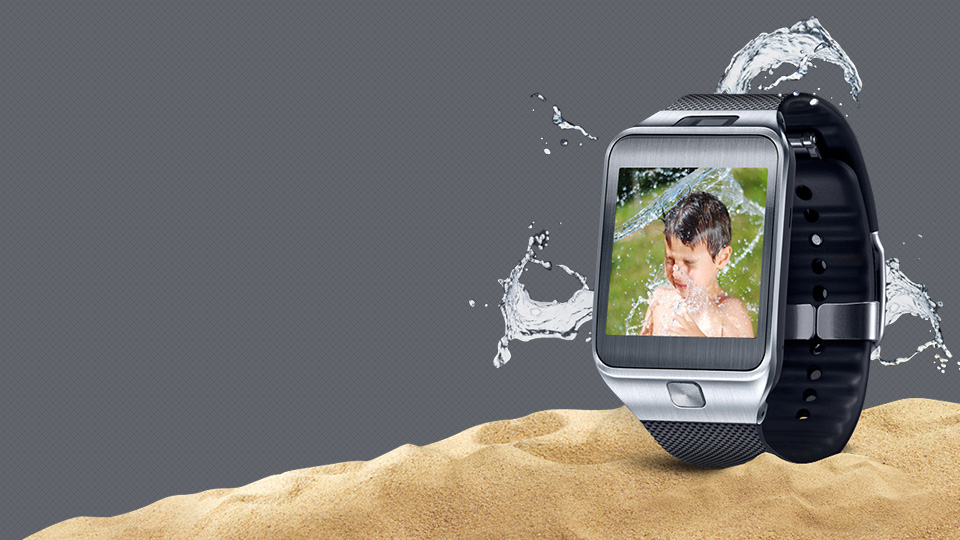 Control scheme: The Apple Watch's only major distinguishing feature is its control scheme. Instead of using a touchscreen, the Apple Watch relies on a digital crown + single button combination. The losers in these control scheme wars? People with fat fingers.
Operating system: Both Android Wear and Apple's Watch OS are in their infancy. It's unknown how each OS will differentiate itself in the near future.
Conclusion: Which smartwatch is right for you?
The answer to this question is easy. In fact, you don't have a choice. If you have an iPhone, then you need to use an Apple Watch. If you have an Android, then you need to use a Google Wear smartwatch.
But what if you're trying to decide between Android and iPhone for your next device. Which one is right for you?
If price is a concern, then Android Wear is likely your best option. Because not only do you have to buy a $350 watch, but you also have to buy an iPhone 5 or iPhone 6 just to use that watch. Even if you already own an iPhone, it may still be your best option because the top Android Wear smartwatches cost less than $300.
Ultimately, it comes down to what you want to get out of your smartwatch. Are you looking for a fitness tracker? Do you want to look stylish while also accessing your messages and changing songs? Do you want to film stuff with your watch? Do you want a touchscreen interface or a small dial?