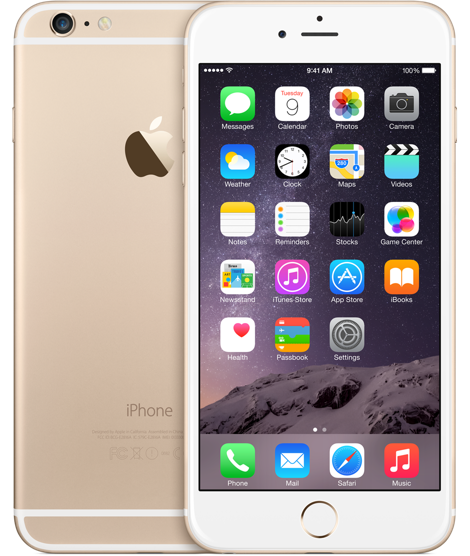 Apple just announced the iPhone 6 and iPhone 6 Plus. Just like the rumors predicted, the iPhone 6 comes in two different sizes and specifications.
I'll admit it: I was excited for the iPhone 6 release. Like it or not, Apple is Android's biggest competitor, and competition is good for the industry.
That's why I was so disappointed about the iPhone 6. The only pleasant surprise was a 1080p full HD display on the iPhone 6 Plus – a first for Apple.
Other than that, the iPhone 6 is a resounding disappointment for anyone who thought Apple could catch up to or even surpass modern Android devices.
Here are 5 reasons why the iPhone 6 is nowhere close to being a worthy Android competitor:
5) 8MP camera
Google released the Nexus 4 in 2012. That phone was well-received and extremely popular. There were two major downsides to the Nexus 4: it lacked 4G LTE support and it only had an 8MP camera.
That was 2012.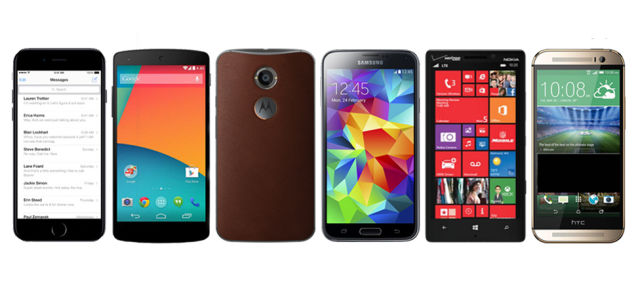 Apple didn't increase its camera resolution this year. The iPhone 6 and iPhone 6 Plus still have an 8MP camera.
Obviously, megapixels don't tell the whole story. The additional of Optical Image Stabilization (OIS) on the iPhone 6 is awesome – and something that's lacking in more than a few Android devices. Apple also allows 240fps video in slow motion – which should be a neat party trick, if nothing else.
Still, just take a look at some of the flagship devices released this year:
-Galaxy Note 4: 16MP
-Galaxy S5: 16MP
-Lumia 830 (Windows Phone): 10MP
-Nexus 5: 8MP
Ultimately, the pictures you take with an iPhone will look great on iPhone screens. But if you view them on your computer, TV, laptop, or any other device, you're going to quickly notice a degradation in quality.
The iPhone has never had a bad camera, and resolution is only part of the story. But it's still miles behind true camera phones like the Lumia.
4) Low resolutions
Last year, many Androids increased their display resolutions to full HD 1080p. The Galaxy S4, Note 3, and many others all came in full HD resolution.
1.5 years after Samsung released its first full HD smartphone, Apple released its own full HD smartphone.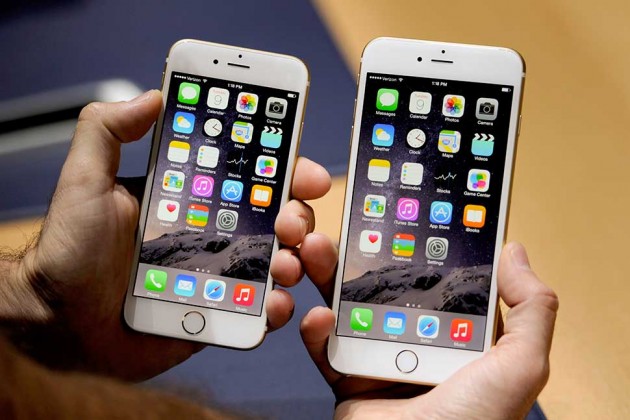 But here's the problem: Android manufacturers have moved past full HD. Today's flagship Androids have bumped up to 2560×1440 resolution, also known as quadHD.
Of course, it's only the iPhone 6 Plus that offers full HD. The iPhone 6 is stuck at 1334×750 resolution – an awkward choice that is only slightly better than 720p.
The bigger screen and better resolution will move the iPhone 6 a little closer to today's Androids, but the crispness, resolution, and vibrant colors of any modern Android device will provide a noticeable difference in quality.
3) No water resistance
It's surprisingly cheap for manufacturers to add water-resistance to their devices. Today, almost all major Android devices have some type of water resistance.
Many have an IP67 rating or IP57 rating, both of which mean they can safely stay submerged in one meter deep water for up to 30 minutes with no "ingress" of moisture or damage to the device.
Apple has never released IP ratings for the iPhone. And why would they? Apple makes hundreds of millions of dollars per year from AppleCare and from people buying new iPhones after they dropped their last one in the toilet.
Can you imagine if Tim Cook walked out on stage yesterday, picked the iPhone out of a bucket of water, and immediately started using it? People would have lost their minds. It would have truly been a "killer feature".
That obviously didn't happen, and your iPhone is still extremely susceptible to water damage. So be prepared to continue paying $99 for AppleCare and desperately covering your iPhone when it rains.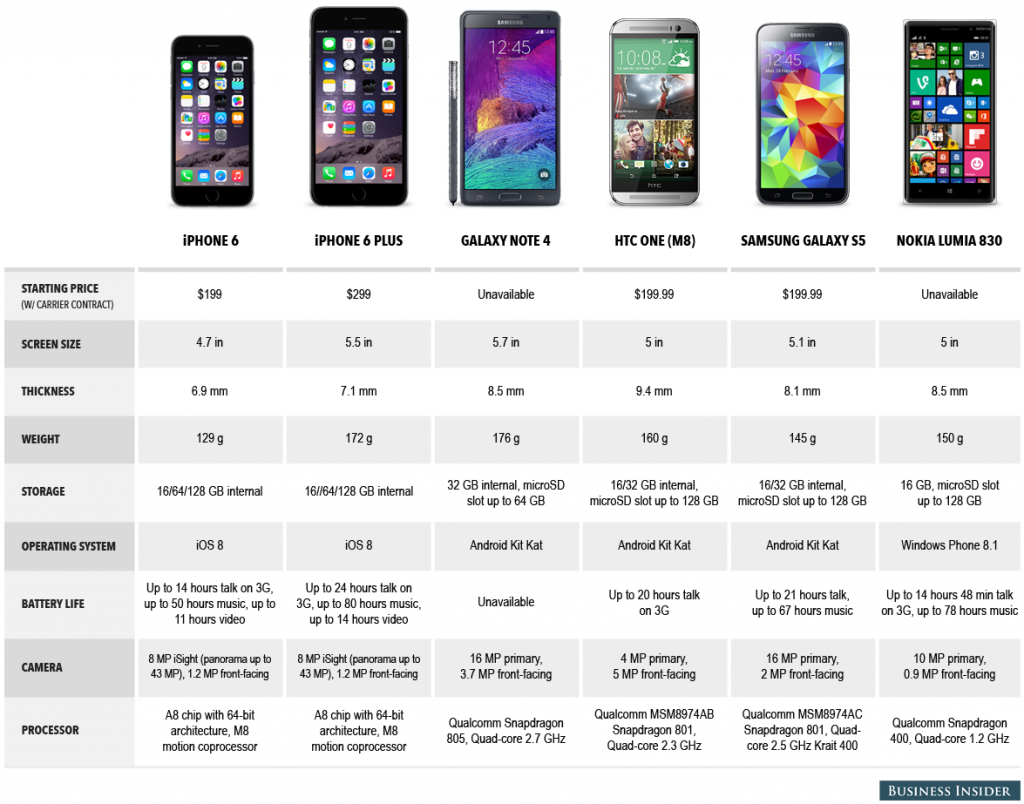 2) Poor performance
Up above, I talked about the Nexus 4 being one of the most popular Androids from 2012. The Nexus 4 had 1GB of RAM – which was the industry standard at the time.
Once again, that was 2012.
The iPhone 6 has just 1GB of RAM.
It also has a 1.4GHz dual-core Apple A8 chip with an "M8 Motion Detector". At first glance, those specs seem horrible. Today's Androids have quad-core chips with 2+ GHz of processing power and twice as much RAM.
Apple, however, tends to optimize its devices extremely well, so users won't notice too many performance problems or issues. Still, in head-to-head matchups, the iPhone 6's performance pales in comparison to its competitors:
HTC One M8: 2GB RAM, 2.3GHz quad-core Snapdragon 801 processor
Moto X 2014: 2GB RAM, 2.5GHz quad-core Snapdragon 801 processor
Galaxy S5: 2GB RAM, 2.5GHz quad-core Snapdragon 801 processor
Some phones, like the Galaxy S5 and Note 4, also offer 3GB RAM configurations.
It is worth it to note, however, that the A8 chip is impressive. The A8 uses 50% less energy than its predecessor and is 13% smaller and 25% faster. Apple also optimizes the chip in-house to maximize performance.
Still, the iPhone 6 isn't going to win any benchmarking tests anytime soon. Nor will it be able to run the most powerful games and apps without lag.
1) Pricing
One prediction I totally got wrong was that Apple was going to slightly lower the price of its devices. Right now, Apple is rumored to have some of the largest profit margins in the industry – miles beyond any of its competitors.
My theory was that Apple could reduce its profit margins while appealing to a broader audience of users – like the lower-budget Android users.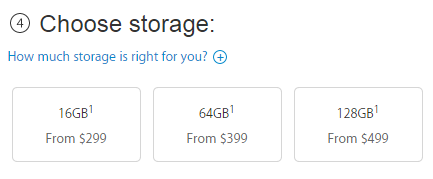 Clearly, Apple wants its iPhone to remain a symbol of the bourgeoisie because iPhone prices are once again ludicrously high compared to competitors.
When you compare those prices to iPhone competitors, it's not even close:
Smartphone prices when signing up for two-year contracts:
iPhone 6: $200 (16GB); $300 (64GB); $400 (128GB)
iPhone 6 Plus: $300 (16GB); $400 (64GB); $499 (128GB) $749 unlocked (16GB)
HTC One M8: $200 to $250; $650 unlocked
Galaxy S5: $200 (32GB); $800 unlocked
Nexus 5: $150 (16GB); $350 unlocked (16GB); $400 unlocked (32GB)
Moto X 2014: $100 (16GB); $500 unlocked
Conclusion: Should you buy one?
The iPhone 6 has virtually identical specs to phones released in 2012. The iPhone 6 Plus has virtually identical specs to phones released in 2013.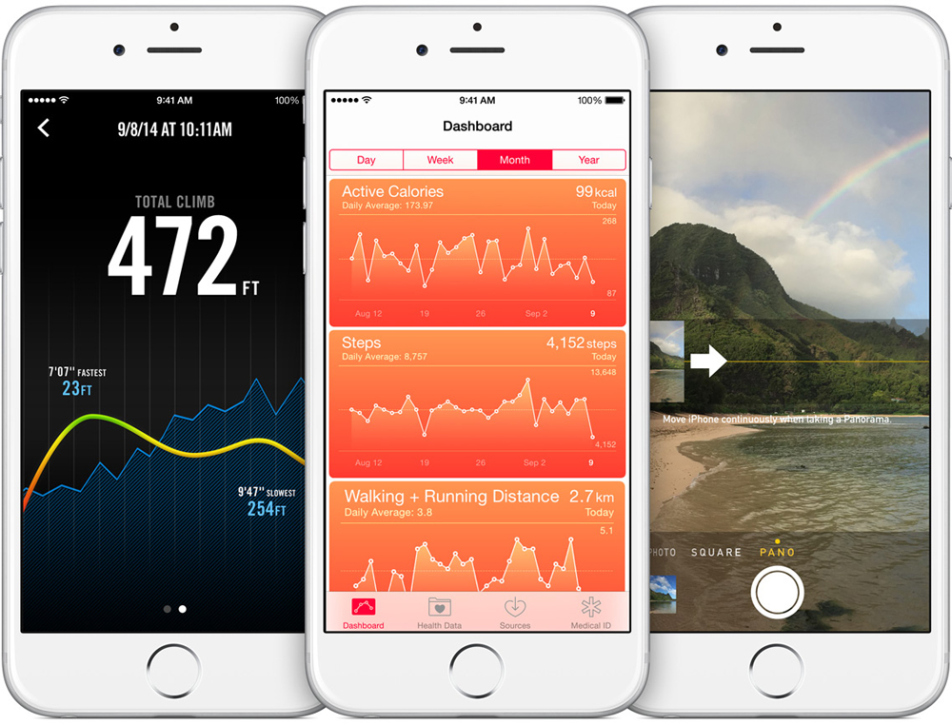 Both the iPhone 6 and iPhone 6 Plus are priced higher than almost all Androids available today.
Obviously, if Apple customers cared about tech specs and prices, the company would have gone out of business a long time ago.
But Apple's always had one bonus for its iPhone users. One killer feature that makes them say "Okay, maybe I should get an iPhone". This year, just like last year, that killer feature doesn't exist.
I didn't even mention the lack of expandable storage (designed, of course, to make you pay hundreds of dollars more for the larger storage options). Nor did I talk about Apple's major security flaws – something that it wants you to forget when it makes you use Apple Pay.
People will buy it – mostly because they've been so thirsty for an iPhone with a larger screen. But it's tough to see too many Android users making the switch to a weaker, slower device with the same poor battery life.