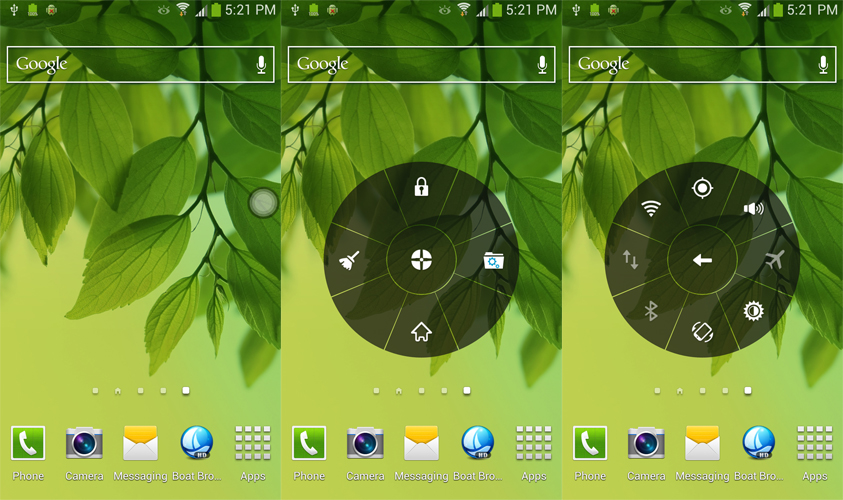 Apps are designed to solve problems, and the UI is one of the most common 'problems' that apps try to solve. You can find thousands of UI apps on the Google Play Store, but very few are worth more than a few seconds of your time.
I've finally found a UI improvement app that I actually like. It's a minimalistic app called Floating Touch that makes all aspects of Android navigation significantly easier.
Basically, the app adds a 'floating' menu to your Android UI, which means that the new menu will appear in front of any apps that you currently have running. The link to your new menu will always be on your screen, but you can easily move the link around your screen to put it in an unobtrusive location.
After clicking on this menu, you'll see this interface pop up: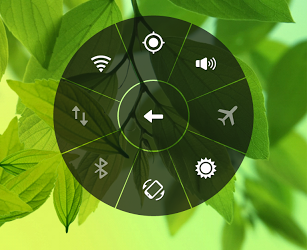 From there, you can click on any of the surrounding buttons in order to activate different functions. In the radial wheel pictured above, the functions are set up to display all the usual Android settings available from the notifications shade, like WiFi and Airplane mode. However, you can add whatever apps, settings, and commands you need to that radial menu.
To put this app in layman's terms, think of this: If you're looking at Twitter or Facebook and suddenly want to open your weather app. You normally have to go back to the homescreen and open that app. If it's a particularly obscure app, you'll have to open your app drawer. With Floating Touch, your most-used apps are just two taps of the thumb away – you won't even have to take your fingers off the screen to press the 'Home' button.
If you want to hide the link to Floating Touch, then you can do so by long-pressing on the on-screen menu. This is handy if you're watching a movie on YouTube or playing a game or simply don't want to be bothered by Floating Touch at that particular moment in time.
By default, Floating Touch contains options for the usual Android settings, including Wi-Fi, GPS, Airplane mode, and others. However, you can easily customize which settings/apps appear on that screen. You can add shortcuts like Clear Memory, for example, or simply tell it to display a bunch of recently-used apps.
\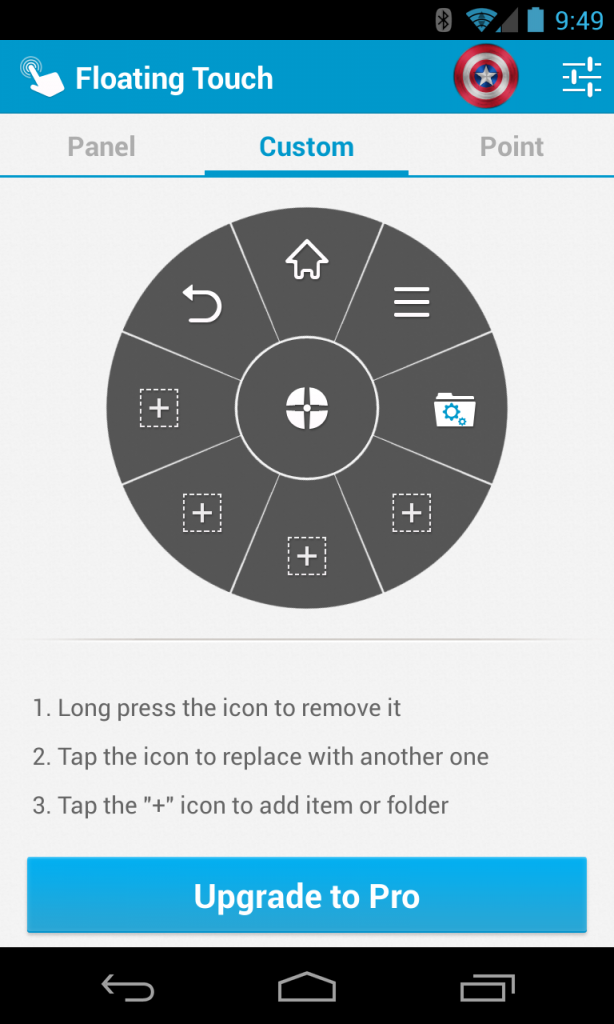 Even better, Floating Touch comes with five different colors and even the button style can easily be customized with a unique transparency, size, and icon. If you want to set a custom picture for your Floating Touch button, you can do that too.
I like Floating Touch because it understands what Android users want: simple UI improvements that subtly improve the operating system while giving users the ability to customize the app to their heart's content.
This is one app that I highly recommend trying out – and you're hearing that from someone who rarely installs new Android UI apps. You can download Floating Touch today from the Google Play Store for free.