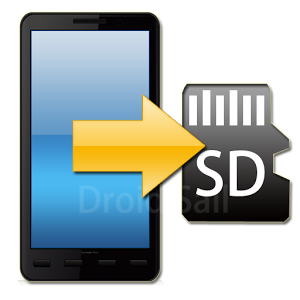 DS Super Apps2SD Lite
If you think that the best think that the smartphones brought us are apps and love trying out different kinds of apps, and keeping them because you develop an attachment to them then today's app is perfect for you. If you are someone whose rooted android device is used to using apps like Link2SD and Apps2SD then today's app is going to give you instant happiness because it is the next version of such apps and is called DS Super Apps2SD Lite.
It's system requires the following:
1. A Rooted phone;
2. USB debugging enabled (Go to System Settings->Application->Development->USB debugging);
3. Link2SD function requires external SD card supported on device
While using DS Super Apps2SD Lite, you need to keep the following in mind:
(App2SD)Some app which has widget/alarm/wallpaper/InputMethod in using is not recommended to be moved to SD card, which may cause problem.
(Link2SD)"Link2SD" feature requires your device supports external SD card, and create dedicated partition for it. And we recommend to use EXT2, EXT3 format. In addition, once "Link2SD" is used, do not remove the SD card at run time, or reboot device after pull out the SD card, and, do not modify or delete "/dsapps/dslink2sd" folder on that partition, which may cause unexpected problem.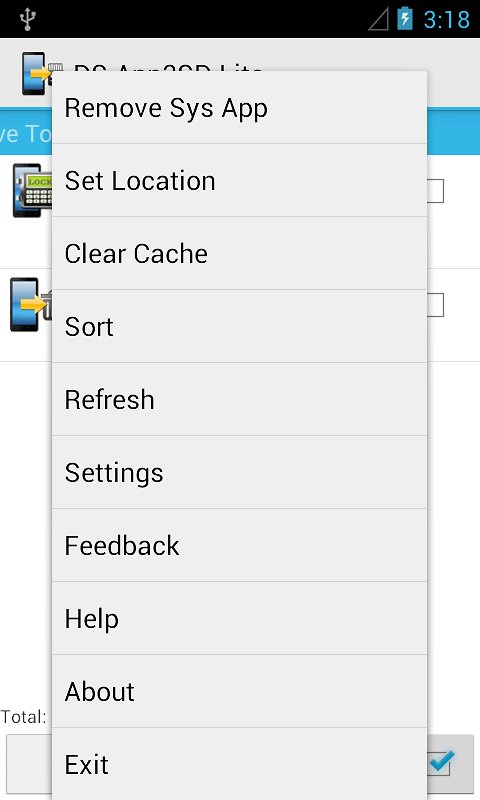 Link2SD Initialization:
(Please create the additional partition on SD card and format it to EXT2 or EXT3 by self, e.g. on a PC.)
User need to initialize the "Link2SD" feature. Launch the app, click target app to be linked in list and select "Link to SD". If not initialized, the app will automatically guide the user to initialize.
The first step is to choose the SD card partition. The app will list all available SD cards and partitions, for example, the second partition on the first external SD card will be called SD card 1, Partition 2. Please select additional partition, do not select the default FAT32 partition.
The second step is to select the partition format. (We also provide an "AUTO" option, user can try AUTO if other specified format does not work.)
The third step is to apply settings, and the app will prompt the user to reboot to take effect. After reboot, if the initialization is successful, click target app and select "Link to SD" again, you will see linking dialog. But if failed, the app will show initialization dialog again, please check the partition and format and try above steps again.
DS Super Apps2SD Lite includes the following features:
1. List all movable apps;
2. Move apps to SD card (even marked with internal only);
3. Move apps back phone;
4. Link apps to SD card;
5. Unlink apps from SD card;
6. Batch move apps (silent mode, user free);
7. Set default install location of apps(Auto/Internal/SD Card);
8. Show total/used/left space of phone or SD card;
9. 1 tap to clear all app cache;
10. Sort apps by name, size, install date;
11. Run installed apps;
12. Uninstall apps
Therefore, you do not need to curb your love for apps now because you have an app that will allow you to download as many apps as you wish to and that app is DS Super Apps2SD Lite!
AppMgr III
The world of the smartphone combined with the internet has given rise to a lot of cool apps. There is an app for everything that we do – be it hearing music, playing music or making music. This is just an example, what I am saying is that there is an app for every aspect of everything. And there is also a lot of variety available to choose from. Today you will be able to get an app that exactly fits your requirements thanks to the plenty of amazing apps. You will be spoilt for choice. But because of so many apps, there is a lot of clutter.
So we need an app manager. I know that there are a lot of app managers but we need an app that is more flexible than the rest. Thus, today's app is AppMgr III. AppMgr (also known as App 2 SD) is a totally new design app that provides the following components:
– Move apps: moves apps to either internal or external storage for getting more available app storage
– Hide apps: hides system (built-in) apps from the app drawer
– Freeze apps: freeze apps so they won't use any CPU or memory resources
– App manager: manages apps for batch uninstalling, moving apps or sharing apps with friends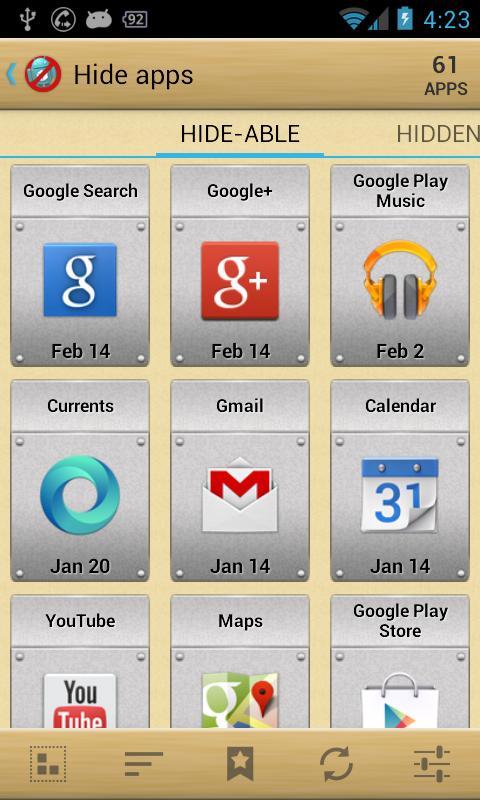 This amazing app includes these equally amazing features:
– up-to-date UI style, themes
– batch uninstall apps
– batch move apps to external storage
– notify when movable apps installed
– hide apps from app drawer
– freeze apps to a stop state
– 1-tap to clear all cache
– batch clear apps cache or data
– batch view apps on Google Play
– export the app list
– install apps from the exported app list
– No ads (PRO-only)
– quick uninstall or move an app by drag-n-drop
– sort apps by name, size or installation time
– share customized app list with friends
– support home screen widgets
– support Android 2/3/4
– support "Move2SD Enabler"
– customizable notification sound, vibrate and light
With AppMgr III, you can do the following:
Move apps
Are you running out of application storage? Do you hate having to check each and every app if it supports moving to the SD card? Do you want an app that automatically does this for you and can notify you when an app can be moved? This component streamlines the movement of apps to on your device's external or internal storage through your device's Settings. With this, you'll have more control over your ever expanding collection of apps. This is crucial to anyone who has memory management issues.
Hide apps
You don't care for all the apps your carrier adds to Android? Well, now you can get rid of them! This component enables you to hide system (built-in) apps from the app drawer.
Freeze apps
You can freeze apps so they won't use any CPU or memory resources and consume zero-battery. It's good for you to freeze apps that you would like to keep in device, but don't want them to run or be uninstalled.
So if you have very specific things that you want to do with your mobile applications, you need a very flexible app manager that allows you to do whatever you want. In such cases, AppMgr III is the best option to go for!
Nandroid Manager
Today you will find app management apps a dime a dozen online and all of them are remarkable, they only differ a little here and there. With some unique feature each of them stand out and become fit for our individual needs. It is not about which the best app is as all are equally good, it is about what fits our requirements the best. Thus, there are a lot of management apps to choose form. Another app that is going to spoil you for choice is the amazing Nandroid Manager because it is the ultimate tool for managing all of your nandroid backups. With Nandroid Manager you can restore data from your nandroid such as apps+data, text messages, call logs, and much more.
Also with Nandroid Manager not only can you restore data from your nandroid backups but you can also flash new recoveries and use tools like fix permissions. Nandroid Manager currently supports nandroid backups created by TWRP and Clockworkmod (v5.xx and v6.xx) based recoveries.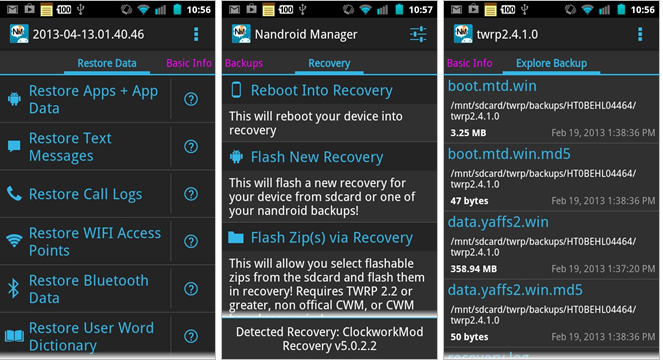 However, before anything else, you must ensure that you have a rooted android device with BusyBox already installed. And if you fulfil these tiny, easy requirements, the fabulous features that will be just a touch away are:
– View basic info about your nandroid backups.
– Explore contents of nandroid backup.
– Extract files from nandroid backups.
– Support for yaffs2.
– Rename backup.
– Compress backup to zip.
– Delete backup.
– Verify and regenerate MD5 hashes for backups.
– Restore Apps+Data from backup.
– Restore Text Messages from backup.
– Restore Call Logs from backup.
– Restore WiFi Access Points from backup (Pro).
– Restore Bluetooth Data from backup (Pro).
– Restore User Word Dictionary from backup (Pro).
– Restore Browser Data from backup (Pro).
– Export MMS Images. (Pro)
– Explore text messages in nandroid backup without having to restore anything. (Pro)
– Explore call logs in nandroid backup without having to restore anything. (Pro)
– Restore Nandroid Backup.
– Flash new recovery.
– Fix permissions tool.
But one thing you must keep in mind while using this app is that there is a settings in the default Messaging app that deletes older messages from conversations which have more than 200 messages. When restoring 1000s of messages this setting can cause a lot of problems because it keeps trying to delete messages when you try to open the conversation. If you are restoring lots of messages, then disable this setting by opening the Preferences of the Messaging app.
On some devices it can take a long time to index the new message data. If you get a blank screen or if the phone asks you to "Force Close" or "Wait" when opening the messaging app just press "Wait" and leave the Messaging app running for a while. It will eventually finish and the app will become usable again.
Even though it is a slight glitch, yet, it is a very small price to pay for an app that makes it so convenient to get our android device in order. Therefore, Nandroid Backup proves to be an amazing app that provides convenience through innumerable features!