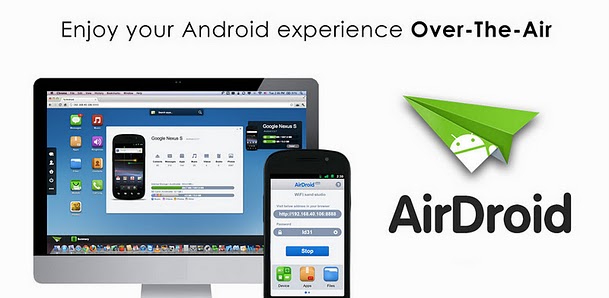 We've all heard of plenty of popular remote control apps to take control of our computers from our Android devices. Apps that let you to type messages, fiddle with the mouse, control YouTube, playing media files on the phone and opening nearly every other file you want to view on the PC through your Android device. While it is quite the revolutionary experience, what if we told you there was give you the same functionality the other way around. An app that enables you to control your Android device through your PC and access any content stored on your Android smartphone or tablet.  Sounds exhilarating right? This is exactly what the super-successful Air Droid app for Android brings to the table to help you engage in this awesomely convenient interfacing of devices.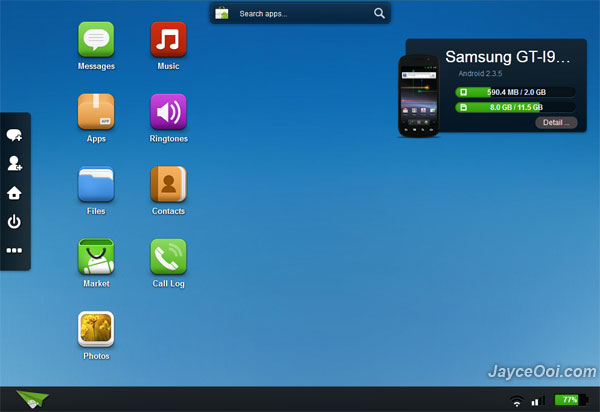 Air Droid basically transports the "consciousness" of your Android  device on your PC and allowing you to extract and add any content you are interested in.
On the start up screen you have
Connection
Tools
Recommended
The connection lets you connect your android device to your PC through Wi-Fi.
You can now easily master activities on your Android phone through the massive PC screen with more clarity.
It displays the screen of your Android device as it is in the PC screen.  Let's see what all you can access through it.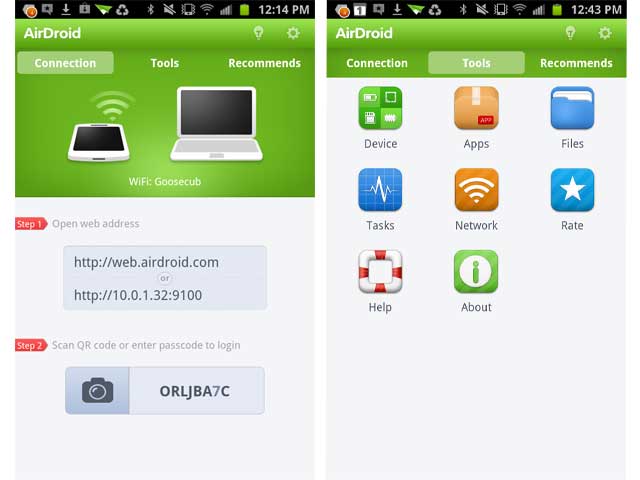 Music Files: Share, play transfer, download, upload, set songs as alarms, etc.
QR code login via web.airdroid.com:
Instead of having to go the long cut with the PC IP address, you can just as well scan the QR code on web.airdroid.com and you're good to go.
Https connection:
Enjoy a safe Wi-Fi network even in public
Real-time Android screen: Your Android screen is in front of your as is on the device which means you can take direct screen shots and even record a screen cast.
Multiple virtual desktops
One of the primary benefits you can gain by using the Air Droid app is the easier multi-tasking, which allows you to move apps between desktops of your PC and Android device all through the PC itself.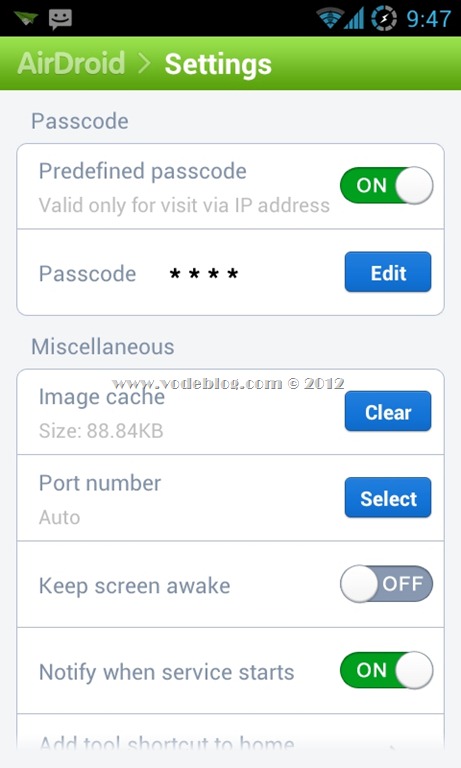 Video (Quick Time plugin required)
Enjoy the liberty of taking videos on your mobile devices and viewing them in a bigger screen with better image resolution.
Files: Access all of your media files be it music, videos, voice clips and transfer them between desktops.
SMS: It lets you send and receive and store SMS messages through your laptop.
Apps: Apps can be down loaded and uploaded and synchronized as per the user's preference.
Music: Play and search, or set as phone call, notification and alarm ringtones.
Photos:  This gives you a larger preview of the pictures, and you can set them as wallpapers as well.
Ringtones: Create ringtones other than using them as alarm tones.
Contacts: Group, search, create contacts, check and delete call logs.
Additional features:
The app also supports device photo match for most devices, various widgets (calendar, weather, URL transfer, clipboard) etc.
Air Droid also has inbuilt features like:
Device Status: Real-time ROM, SD Card, Battery, CPU and RAM status report & monitor with charts to demonstrate available/used/total resources, and one-tap memory boost.
Tasks Manager: Kill or uninstall running apps, batch operation supported.
Apps Manager: Uninstall, share or check details of user and system apps.
All in all, the Air Droid app will help you bring ubiquity to your user experience with communication devices by stringing together the web of information stored in your Android device and your PC much tighter. You can do this anywhere and anytime you want. It also has received oodles of critical acclaim and happens to be one of the highest rated apps in the Android app market with an average of 4.8 stars, providing efficient services to over millions of downloaders. Download it today for free!