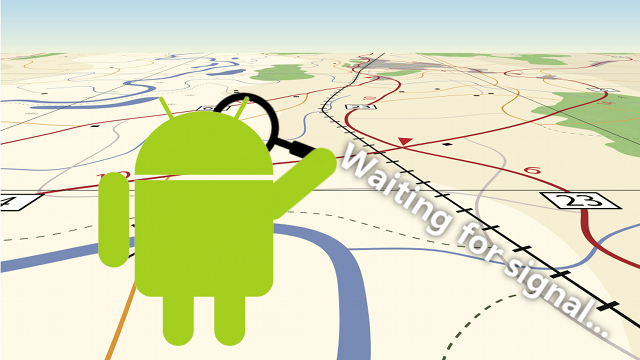 With the number of Android users rapidly growing, it is truly surprising to see how smartphone technology has not just changed communication, but revolutionized the way of living. Our modes of commuting have not evolved at the same pace; however, we are now empowered with ways to make it a much easier experience with the rise of navigation apps. One of the bold new navigation apps in the Android app market is Waze – a community-based traffic and navigation app centered on the idea of making navigation a social experience and outsmarting traffic together.
As you drive on with Waze smoothly running in the background of your Android device, it is continuously feeding and exchanging data based on your car's direction, location and speed to its servers. Based off this information, it renders a highly detailed map of your surroundings. Using the model of crowd-sourcing, Waze aggregates information from users located near you and streams alerts and traffic flow updates to the rest of the user community. To avoid any kind of distractions to the driver, Waze has an integrated voice command function which can be used to initiate a destination search or to use the reporting function.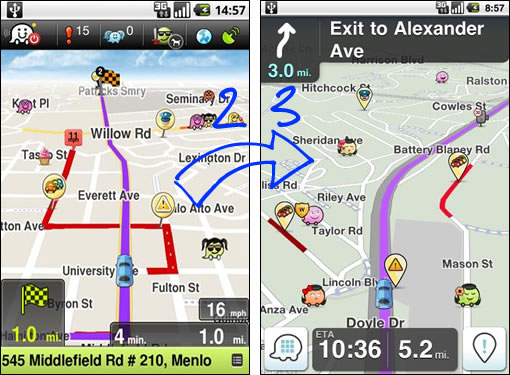 One of the many unique and noteworthy features of the Waze app is its "Report" mechanism, which allows you to easily report and mark accident locations, construction areas and police traps for speeding vehicles, etc. You can simply use the revamped user interface and accordingly choose the information icon you want to report which will then automatically mark your location and is updated as an alert to the rest of the user community. Once you encounter a Waze report on your location, you can confirm its legitimacy by pressing the "thumbs up" button on your Android device or "not there" if it is inaccurate. This helps you and the rest of the user community to build a strong dependable network.
Its revamped interface is very user-friendly and easy to browse. You can choose from either the 2D or 3D perspective map views and customize it with diverse color combinations. Waze is currently running its third version with further collaboration and support from Yelp and Foursquare to increase the circle of places available for users to mark and access relevant reviews and recommendations based on the info aggregated for a particular location.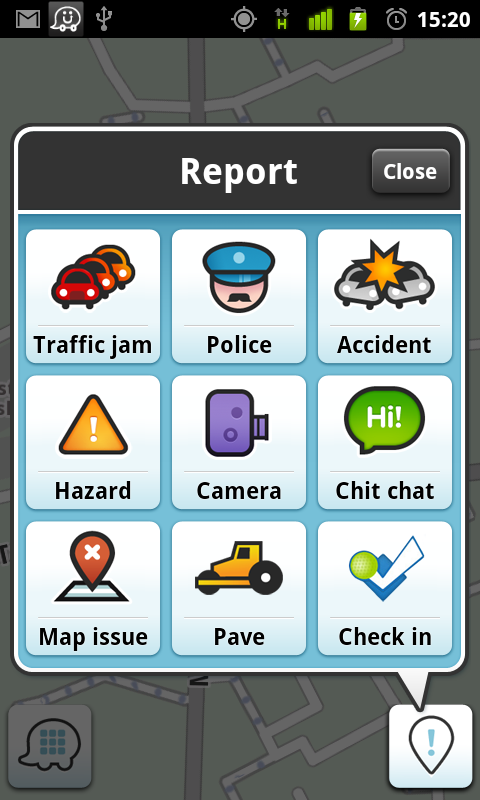 Just like most navigation apps, Waze has the ability to store all your favorite destinations with the default slots stored for "Work" and "Home". These slots can be automatically activated based on the time and place you are leaving currently – customized for your convenience. In case you are leaving for work in the morning, Waze will automatically enable the "Work" profile on your app and plots the shortest and most efficient route to your workplace based on the analyzed traffic information. While returning, it will reconfigure back to the "Home" profile and enables the same route charting mechanism for the drive back home. This app even gives you updated data on fuel prices for gas stations near you.
In case of traffic irregularities or other problems, you can also use Waze to determine an alternate route to your destination. It analyzes your driving habits and it will assign the route most commonly used by you as the default one. Waze is consistently dependant on the data contributed by its user network to enhance its map details. On encountering an uncharted path, you can simply press the Pave button available in the Report menu on your Android device to record and update the path information to Waze servers. A user can also check their recent routes info and edit the map further to include detailed directions for one-way streets, street names, or remove any mapping errors.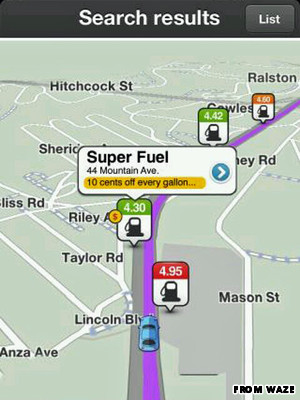 One of the major disadvantages of consistently using a navigation app is the tremendous load it can put on your Android's data usage. Waze solves that problem by allowing users to limit their data usage via the app settings and even toggle the data compression mode. This ensures that data transfer is efficiently used only to highlight important map details and alerts.
The biggest test for Waze is overcoming the challenge of a relatively small user base in contrast with Google Maps users, especially considering that its map information and updates are based on the information it receives from its own community. But with a promising, innovative approach to navigation and a rapidly increasing user base in its arsenal, Waze is bound to become the talk of the town in the Android navigation apps community.