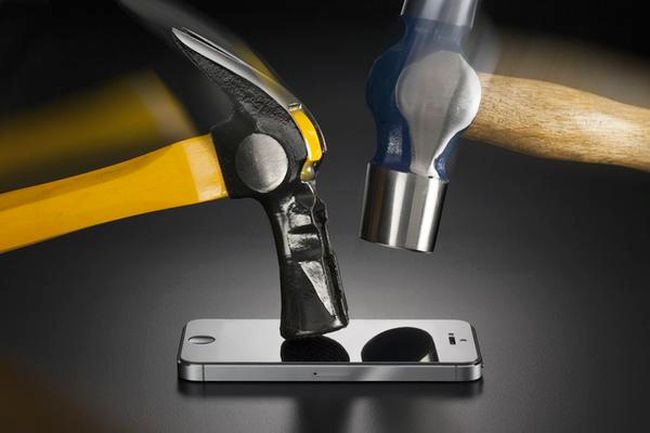 Most sane people don't stab their smartphones with drills. But if they did, they would find that their smartphones would become dumb phones really quickly.
A smartphone protective casing company recently released a protective screen that aims to protect your valuable device from some of the most dangerous objects in the world. Those objects include drills, knives, bottle openers, and other sharp devices.
The protective screen company is called Sir Lancelot's Armor and the screen itself is called the Holy Grail series.
You can view the test video for this screen protector here:
The most telling part of the video is at the end, when the protector is lightly tapped with a hammer and shatters upon impact. The iPhone screen beneath, however, remains untouched and uncracked. That makes the Holy Grail good at resisting day-to-day scratches and good for protecting your phone from one solid drop.
Would you rather pay $30 for a phone protector today or worry about breaks, scratches, and divots for the rest of your life? Most people choose the latter option and risk having a cracked smartphone screen, but hey, it's good to know that there are tools out there that protect your phone no matter what.