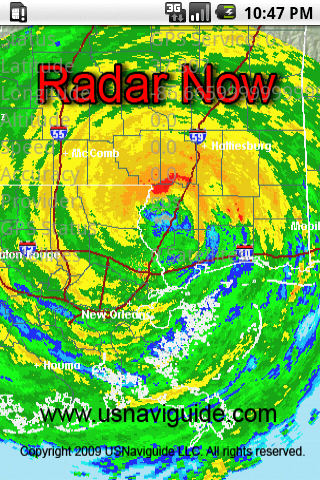 Still relying on primary methods of keeping track of the weather, are you? Stop now! Go the Android way and upgrade to an app that is designed to be your very own pocket weather Nostradamus. Except that it is a lot more accurate than Nostradamus. Radar Now is an intuitive and user-friendly weather app that is for the Android phones and deals exclusively with weather.
The weather image presented through Radar Now is not like on conventional apps, it is an animate radar image so it adds some joy to the process of map reading. It gives the current weather conditions so you're always updated and not lagging behind. This makes weather based decisions like whether to go hiking or go picnicking easier to make because you know exactly what weather you will find. This Android app is so intuitive it provides you with a long menu that you need to keep scrolling through if you want to figure out whether there's a storm on the way. It shows it to you right on the home screen.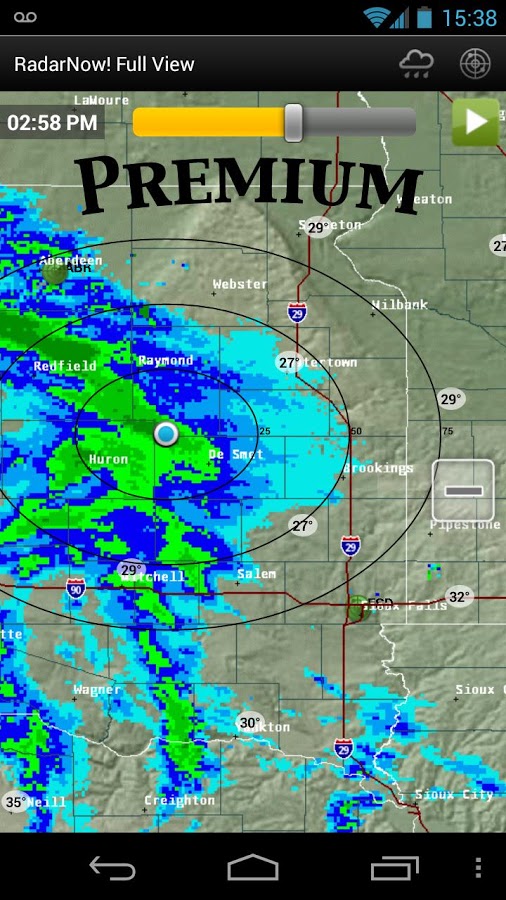 The Radar Now uses services based on the National Weather Service (NWS) Enhanced Radar "Base" (N0R) along with giving you images from the NOAA WSR-88D NEXRAD Radar sites which are known to be located around the US for accurate detailing.
The images presented are downloaded directly from NWS serves and not rerouted. This is how the Radar Now app ensures they are the most current ones available and you aren't referring to an outdated image.
The Radar Now app tracks your location so that it can get images from the site closest to your location. Due to this the app can be quite harsh on the battery. However, it is no harsher as the other tracking or location based apps available on Google Play Store in the same category.
If there are alerts for a big storm or some natural calamity that is issued by the NWS those alerts make their way to you through the app so you know what is going on when it is happening.
Radar Now is available on Google Play Store as a free app and you can download it with access to plenty of premium features even in the free version. However, you can choose to upgrade to the higher version which is $2.99 or $4.99 annually depending on the version. When your access expires you need to manually stop it if you don't want it because the app auto-renews it and automatically bills you for the same. A purchase can be linked to multiple devices saving energy and money.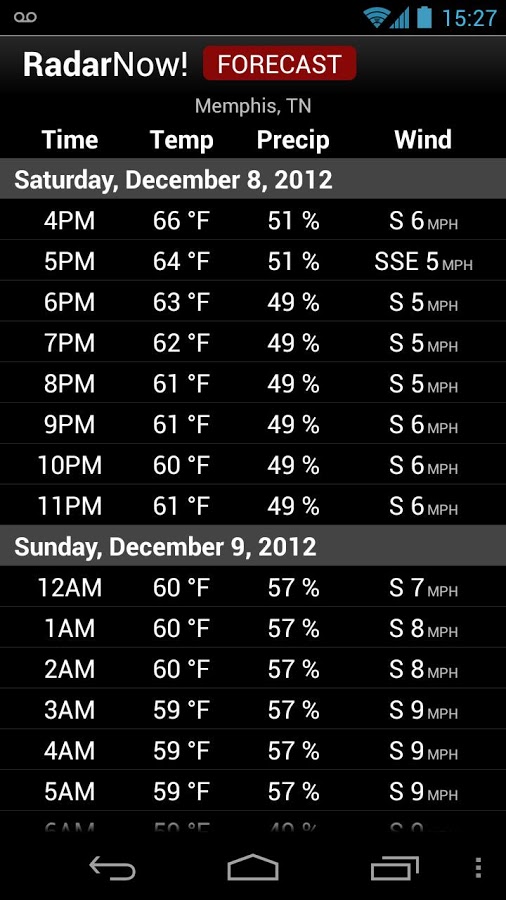 The paid version of the Radar Now app give you access to other radar sites besides your own, provide additional zoom levels, range rings so you can check in an extended locality around your location and changeable locations so you can check a place you are about to visit over where you currently are. It also have a map of the continental US with a looping weather radar that gives you pan options so you can simply view the whole things with a sliding motion.
The Radar Now app allows you to test run the premium with a 5 day free trail. After the 5 day free trial, it reverts back to the non-paid version unless you choose to sign up for the paid versions.
As the Radar Now app uses GPS or home network or Wi-Fi settings, it can impose a significant load on your battery power due to the heavy internet usage it banks on for efficient functionality. As said earlier, one must be careful to monitor these usages. However, it is packed with enough features and designed to easily integrate into the day-to-day smartphone experience of users without causing any distractions in the process. Give it a try and let your weather paranoia fade away by staying one step ahead of incoming environmental hostilities.